February 11. ASWAN - LUXOR We were up before the muezzin (prayer cry) to get ready to catch the 6am train to Luxor. The streets were quiet except for a few 24 hour cafes and a handful of hopeful taxi drivers sharking around town. The train was no more impressive than our ride down but was mostly empty. It was just over three hours until we reached Luxor and early enough not to be too hot as we lugged our packs around to find a place to stay. Our first choice, the Little Garden Hotel, was a lovely spot with beautiful rooms and a comfortable garden courtyard but, much to our dismay, their prices had nearly doubled since our guidebook had been published. It was terribly tempting and still an excellent deal for 18 euros but it was more than we should spend. Just down the street we found the Fontana Hotel, a lower end but also recommended hotel.
The owner of Fontana was a smiling gregarious type, the kind that are easy to like but also make you a little suspicious. We were given some tea and asked to wait while he dealt with a couple of other customers. It was very hospitable but we were uneasy just sitting around when we weren't sure this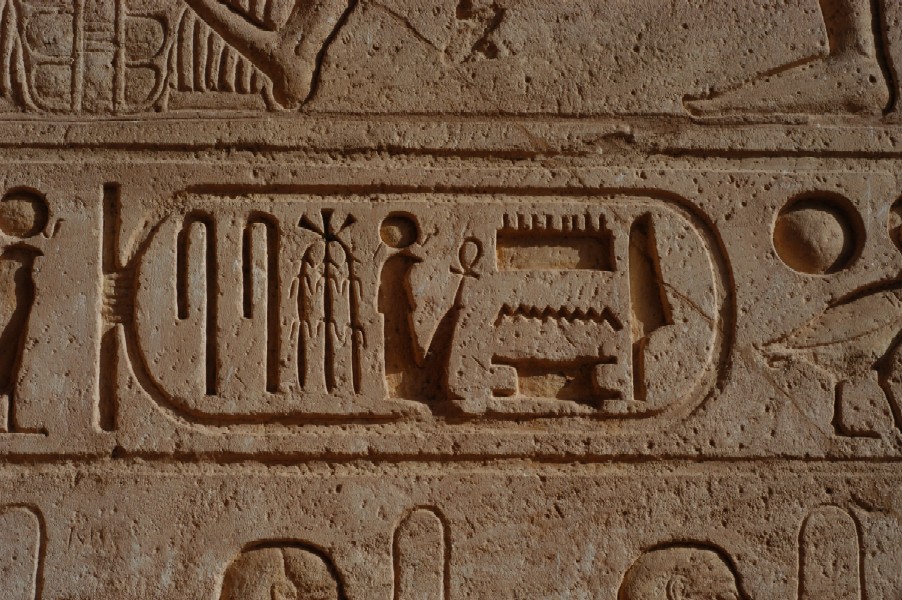 was the place we wanted to stay. The first room he had to show us was on the top floor, which was still under construction. The work was on hold until the off-season but the two rooms that had been completed seemed too isolated for us. The floor was open to the outside and what would keep someone from getting in? He told us that another room would open up at noon but we couldn't see it yet. Just as we were explaining that we would look around some more and might come back the people came down to check out. They had to room clean in ten minutes - probably just a water wash down with no soap involved and a sheet swap. It was acceptable so we took it. We had our own bathroom, minus the bidet pipe so I was finally able to sit on my first toilet in Egypt. There was a bottom sheet on the bed and a top blanket but we just used our sleep sheets anyway.
After pack-safing our bags we set off in search of some food. Luxor was a much more hectic place than Aswan but with all of the same tourist entrapments ("Felucca? Caleche? Taxi?"). Away from the main streets the tall apartment buildings along the narrow alleyways kept us cool as we searched for a recommended restaurant. We didn't find the first one and the second one was closed. Returning to where we started we found the first restaurant on a different street than our guidebook had shown but still closed. We settled for an Internet cafe instead and caught on email for a half hour before continuing our search. We ended up at a British pub, the King's Head, near the large hotels to the south of central Luxor. It sounded like a good idea at the time but we were the only customers and my fish and chips were less than done. It left us both pretty unsatisfied.
Walking back to our hotel we had one solicitation after another. "Caleche? 5 pounds." " No charge for looking." We kept moving. I saw two foreign teenage girls entering one of the hotels with skimpy strappy tank tops on and watched the local men look on a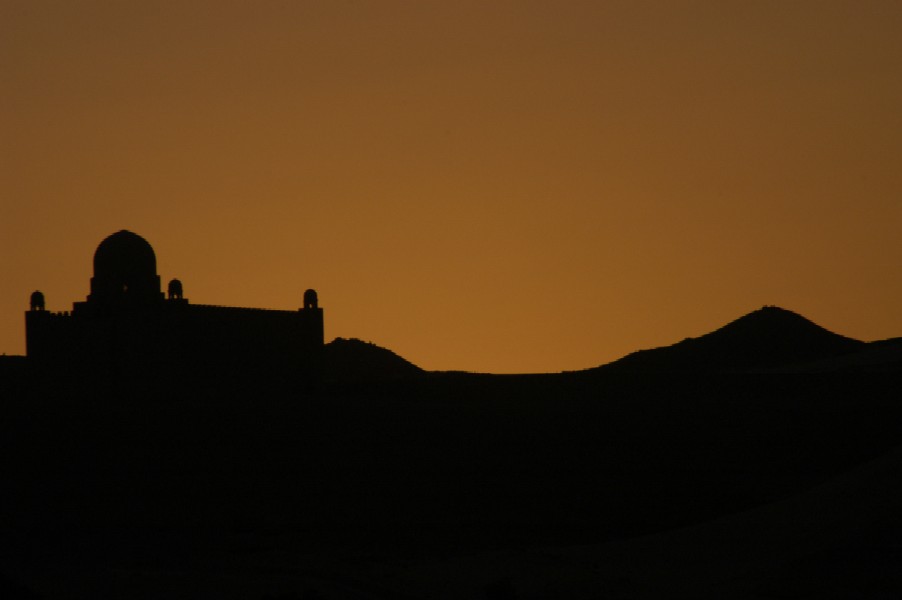 nd make comments. The girls looked amused. I have no idea where they were from but, on the whole, the lack of consideration towards local customs demonstrated by tourists in Egypt was appalling. The most numerous tour groups were by far Russian, German and French and by their standards they dressed fine but to an Egyptian the women must have looked like two bit hookers and the men total slobs. I was finding it tiresome wearing long sleeve shirts and pants in the heat but preferred that to more unwanted attention from local men. But it was probably a lost cause. Egypt and tourism have been dealing with each other since antiquity and they seem to have reached an understanding of mutual disrespect. Tourists are hassled to the point of madness with no consideration for their wishes or privacy and, in return, tourists travel in Egypt like they don't want to touch the ground, floating from place to place on tour buses and cruise boats.
We spent the afternoon resting and journaling until it came time for dinner. This time we headed straight for the middle of town, right beside the large Luxor temple and picked a blatantly touristy restaurant for dinner, Amoun. It stood right beside another touristy restaurant and watching the touts for each compete with each other for customers was good entertainment. The food was decent as well. When it turned about 7pm the evening prayer started and one of the staff came around the restaurant with smoking hot coals to purify the place, making a bit of fun out of it as he waived the metal pan directly over the heads of individuals.