September 3. NAIROBI After our action packed first full day in Nairobi we turned our attention back to getting errands done along with fitting in a few more sights. From our hotel we grabbed a taxi to take us to the Akamba and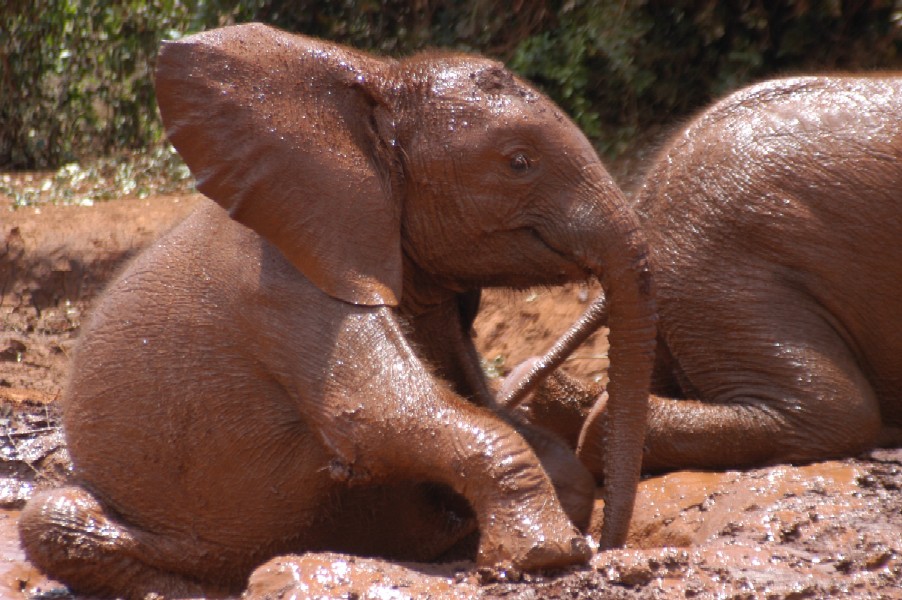 Scandinavian bus stations and then on to the Railway Museum. Akamba and Scandinavian offered the more comfortable rides and, supposedly, safer. The Scandinavian bus we took in Tanzania had been great but their route from Nairobi to Kampala only went at night, when most accidents happened. Even if their driver was good you had to take the other maniacs on the road into account. We didn't make any final decisions and moved on to the Railway Museum.
Housed in an old station just outside the center of the city the museum had the feel of another place and time. It was just one room but there was a really good collection of railway paraphernalia. Centered around the East African Railway built by the British from Mombasa to Uganda, there were great exhibits covering the challenges to construction, the different types of trains, memorabilia like the EAR silver, as well as other historical items related to colonial transport in Kenya. Back in the 1890s Nairobi was just a tent city along the railway line. In front of the museum stood various trains covering different period of Kenyan train history that could be climbed on and walked through. They were wonderful relics of railway nostalgia. I don't know what it is but there is something very enduring about trains. An important invention in the economic development in the industrialized world they also embody a romantic idea about early travel and world exploration. Even where they have become impractical modes of transport, like in the US, they are favored for their atmosphere.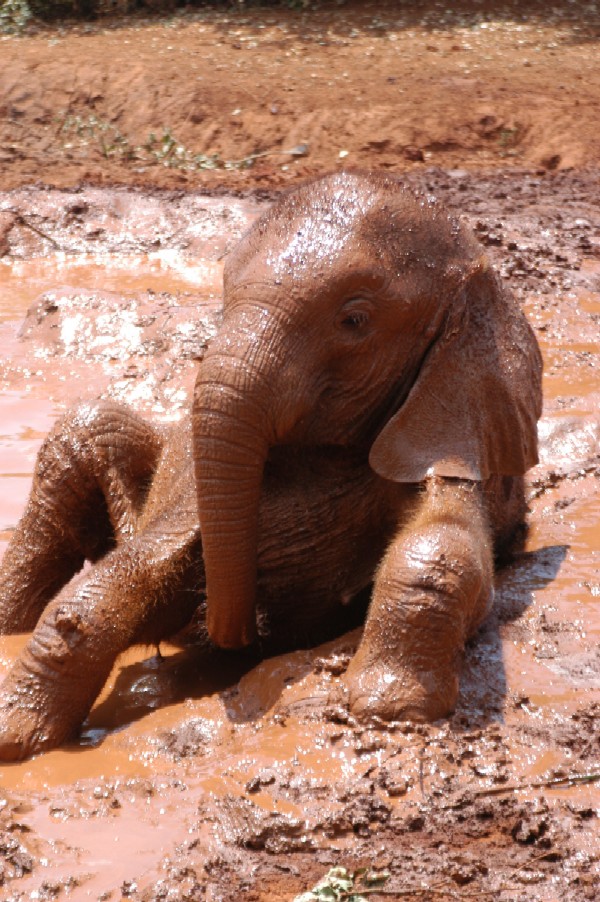 The museum staff offered us a guided walk back to the main road. They said it would be completely safe. The road out to the museum was a dirt offshoot from a major artery. We weren't far from the hustle of downtown but it felt like it. A man guided us through a row of shanties just outside the museum gate. The were mostly little restaurants and they touted us to come have lunch as we walked through. At the end of the short row of grillers we opened up onto an empty field that was heavily littered with dumped trash but a trail led us to a main thoroughfare and the man instructed us on how to get over to the sidewalk. From there we just followed the road to the next main intersection where the Nairobi memorial for the US Embassy bombing stood.
The memorial was on the corner of two main roads through Nairobi, on the site where a high-rise that housed the embassy once stood. It was a neatly groomed little park with a fountain and a wall where all of the names of the victims were inscribed. In the middle of the names an inscription read:
"May the innocent victims of this tragic event rest in the knowledge that it has strengthened our resolve to work for a world in which man is able to live alongside his brother in peace." August 7, 1998.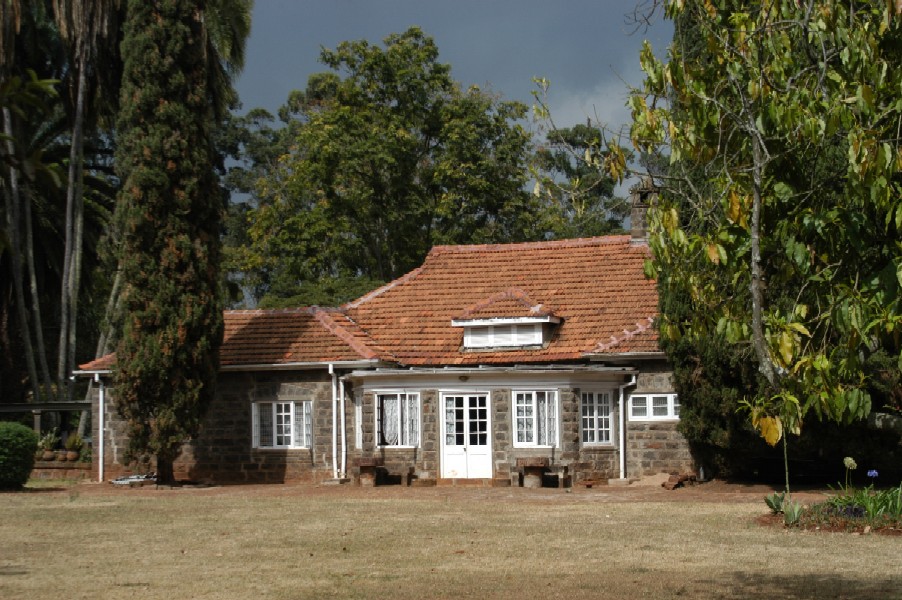 There was a 20 shilling fee to enter but there were quite a few people inside, many enjoying the green lawn, others visiting the wall. A couple of photographers snaked about to make money off of taking people's photos in front of the memorial. It seemed rather distasteful but many people seemed to want a photo. The only real objection we had was to a small group of Muslim men. Their being Muslim wasn't an issue. There were at least several names on the memorial that could be identified as Muslim people. But, the fact that they were Muslim and the embassy was bombed by Islamic fundamentalists was hard to separate after seeing the way they acted. They were rudely chatting on their phones and one posed for photos in what could only have been interpreted in a disrespectful way. He stretched out across the fountain like a bikini clad girl might be seen across the hood of a sports car, a big smile on his face. It seemed more celebratory than mourning. We both found it disturbing. Rob berated one of the photographers for profiting from people who mocked the deaths of so many. The photographer just smirked. We left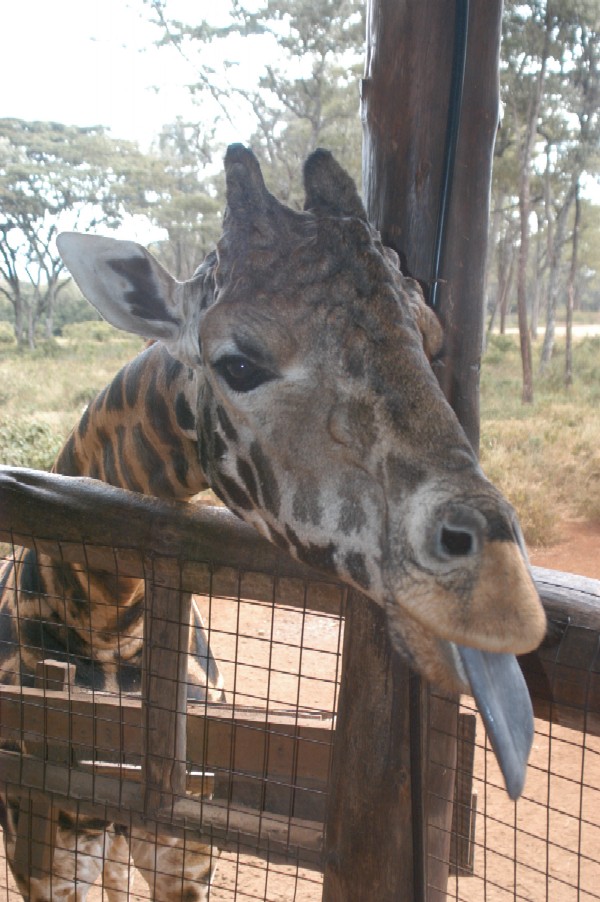 the memorial with a heavy feeling.
Working our way back up Moi Avenue we found the Hilton Hotel, a good bathroom stop and supplier of the rare dental floss. From there we crossed over to the Stanley Hotel, one of Nairobi's only hotels with a bit of colonial panache. It had a great bookstore stocked with English titles. We found everything there that we couldn't find at the Sarit Center. Attached to the front of the hotel was the Thorn Tree Restaurant, a courtyard cafe shaded by a large thorn tree. It reminded me of an Olive Garden but was just about the most peaceful place we found to escape the chaos of Nairobi's crowded streets. After taking a good long rest there we moved on to visit the Let's Go Travel Agency to investigate flights. En route we encountered the helpful Ethiopian Air office where we got all of the info we needed on their routes. The Let's Go office let us in behind their locked door and tried to extract 10,000 shillings out of us for asking questions. Rob told them we weren't paying 10,000 shillings but the women tried to coax questions out of us anyway, full intending to charge us the 10,000 shillings at the end. When Rob cornered her on it she laughed so we just got up and left. If they had to charge for asking questions they probably didn't have the best rates anyway.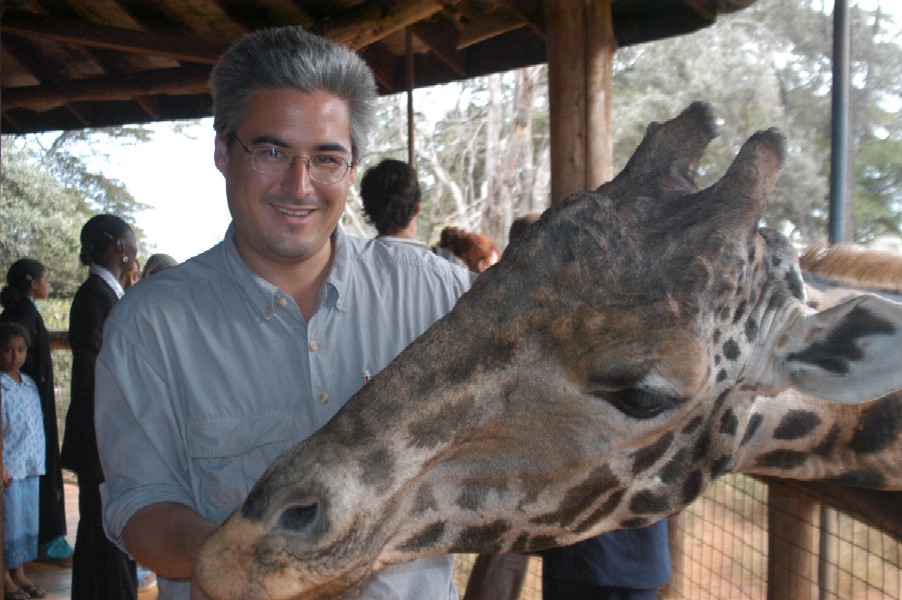 Walking around town we happened upon an Akamba ticket office. They had the only day bus to Kampala so we went to check availability. The buses were booked, day and night, until Monday so we quickly grabbed up the last two seats together for Monday. We only had a seven day transit visa that couldn't be extended so we had to get out of Nairobi by Tuesday. The tickets were for the Royal Class bus that had only three seats across. It sounded great but we careful not to get too enthusiastic.
The last errand for the day was to get money from the ATM and change it into US dollars. The Standard Charter Bank had served us well so far but the whole process made me edgy, especially in a city like Nairobi. Rob had already scoped out a good place to change and confirmed they had dollars on hand. He made the withdrawal and we moved quickly to the forex bureau. There was some last minute comparison between two offices but finally we had it done. Leaving a bank or forex bureau felt conspicuous and I was fairly sure I had seen the same guy after we left the forex bureau that I had seen not long after we left the bank. We ducked into a curio shop, cut through the Hilton shopping mall and caught a cab back to our hotel. It may have all been my imagination but there was just no reason to risk it.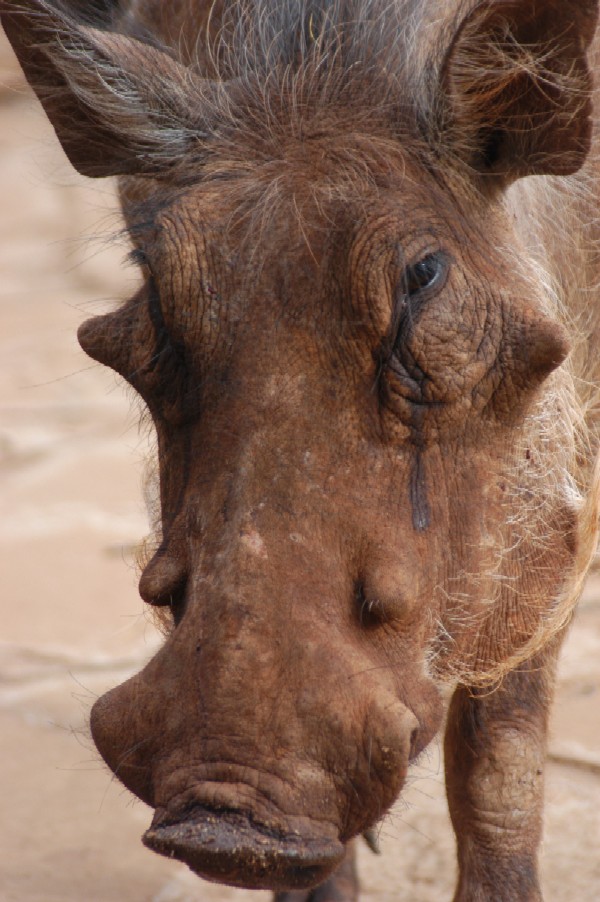 With another full day of errands and sightseeing behind us we felt that we deserved to do something relaxing so we decided to go to a movie. Jackie Chan's Around the World in 80 Days was playing downtown. After resting up at the hotel for an hour we had a cab take us to the theater directly. We bought our tickets and found a place nearby for dinner. The restaurant, the Green Corner, was actually really good. It was just salads, sandwiches and roast chicken but it was tasty and cheap. By the time we finished the meal it was dark out. The streets were still crowded with people selling things and moving from place to place. It felt okay but we were mindful of Nairobi's reputation for crime. It isn't called Nairobbery for nothing. Inside the same building as the theater we tried to use an Internet cafe but the connection was down. With nowhere else to go we just milled around in front of the theater door until it opened. There were very few other people in the theater so the crowd was quiet but the thumping music from a club next door was never totally drowned out by the sound of the movie. It wasn't a great movie but almost anything in English that was mildly entertaining we could appreciate.
The movie got out at around 10:00 and as soon as we emerged from the theater building we felt uneasy, but tried not to look it. There were quite a few people about but they weren't moving around much. Groups of idle guys lingering about made us very cautious. It was like the standoff we'd seen between the gazelles and the lion in the Serengeti. Each knew
who was prey and who was predator but the opportunity still had to be right. We crossed the sidewalk to find a cab but nothing was in sight. As we craned our necks to look around I noticed one guy cross in front of me and in a flash we heard a woman scream. She had been standing there on her cell phone when one guy bumped her and the other lifted the phone right out of her hand and bolted into the darkness. At that point Rob turned around and walked over to the security guard by the door of the theater and said "We need a cab." The man didn't hesitate to walk with us into the parking lot, knocking on cars to look for a taxi. We finally reached one about 50 feet from the door. We thanked him, jumped in, and were off. It was all very sobering. No more evening entertainment for us in Nairobi.