September 1. MOSHI TO NAIROBI The Impala Shuttle picked us up from the YMCA at 7:00. The gate to the parking lot looked locked but when the security guy finally came running we realized that he'd left the car gate open a crack.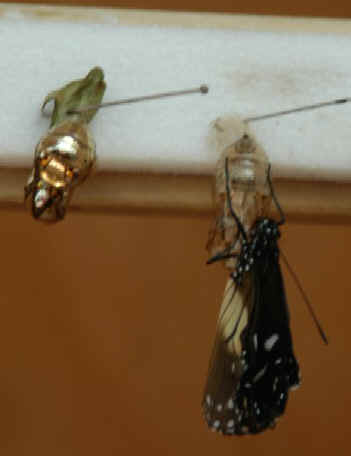 The bus was empty but there were at least six others scheduled to join us. The bus rolled through town and over near the Buffalo hotel. From a nearby house emerged a group of sisters, one of whom said her good-byes and got on the bus. Back at the Impala office we picked up a group of four guys who were comical in their scramble for the front seats, two actually sitting next to the driver. A couple of others got on as well. It was an hour ride to Arusha where we pulled into the parking lot of the Impala Hotel and had to change buses. All of our bags were lifted onto the roof and wrapped in plastic burrito. As I waited to board one of the four guys from Moshi tried to push past me, eager to get the front seat again. I had to tell him to relax. Many of the good seats had already been reserved for Impala Hotel guests so we ended up shoved in the very back seat with a small boy who was traveling alone and an American woman.
As usual, I fell asleep soon after the bus was on the road, only partially conscious of my head swinging from right to left. The border was under two hours away. It was easy except for keeping people from cutting in front of us in line. The usual crowd of money changers and souvenir vendors were hanging about. The Maasai, who had land in Tanzania and Kenya, dominated the souvenir scene, their long earrings and colorful beaded jewelry bouncing lively as they tried to get our attention. The bus made another stop just after the border at a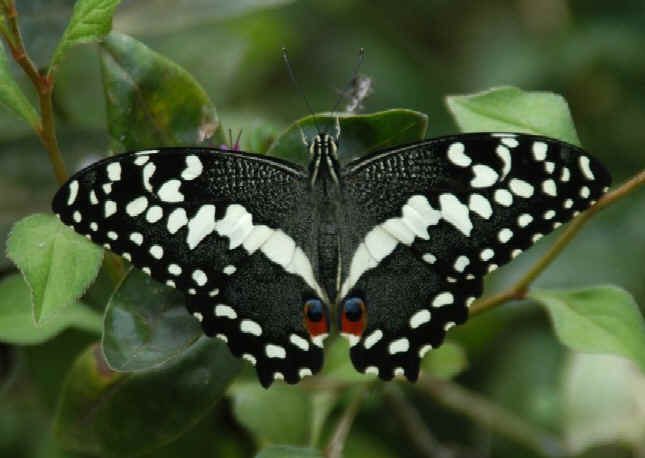 big curio market but we just stayed on the bus. The sister was sitting one road ahead of us and Rob offered her a candy as we took some for ourselves. She was a Kenyan sister who had been in Tanzania for the past three years. Her family was on the Kenyan coast and she was headed there to visit them before she moved to Belgium for the next five years. She had never been to Europe but seemed totally undaunted by this pending change in her life. We've never been to Belgium but joked with her about their good chocolate. She smiled and said that was good because she liked chocolate.
The distance from the border to Nairobi didn't seem like it should have taken so long but it was about 1:00 when we reached the airport outside the city. We started to talk with the young woman sitting next to us, a Harvard Law student who had spend the summer at the Rwanda War Crimes Tribunal in Arusha. We had thought of going to watch the trials but just never felt like going to Arusha. It was interesting to hear her talk a bit about what was happening but she admitted that even in her time there she could only get her head around so much of it. There are so many people being tried and many are interrelated stories.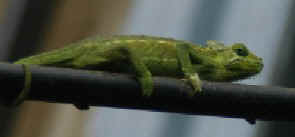 Most of the people on the bus got off at the first hotel stop in Nairobi. We said good-bye to the sister and wished her a safe trip to Belgium. We got off at the last stop, at the Parkplace Hotel. It wasn't where we planned to stay but it turned out to be okay for the price. We were prepared to spend a little extra in Nairobi, aka Nairobbery, in the interest of safety and convenience. With only a couple of days to spend in the city we just wanted to do the place and move on to Uganda.
Starving, we headed down the stretch of Moi Avenue to find Nando's, the ubiquitous fast food chain in Africa. It was rather below par but did the job. A few touts tried to catch our attention along the way but nobody too persistent. We tried to get money from the Standard Charter ATM across the street but it didn't work. A slight worry. We browsed a bookstore on Moi Avenue and then looked for the Flight Center office to inquire about onwards flights to Ethiopia and Oman. We didn't find it. Downtown Nairobi was a odd mixture of 1950s architecture and a hand full of colonial relics. It was reasonably clean but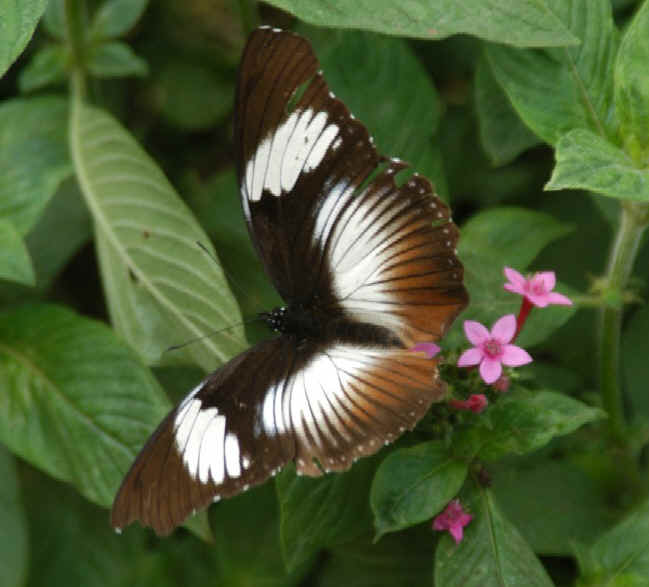 very chaotic and shabby in areas. The sidewalks were full of people which made us feel pretty safe. Still, we decided to take a taxi to the Sarit Center in the Westlands suburb to do some of our errands in the more sanitized fortress of a mall. It wasn't anything to get too excited about but had banks, ATMS, a large bookstore, movie theater, fast food stalls, and a large market. It was a comfortable place for us to spend our first evening in Nairobi. The Standard Charter ATM at the mall was able to give us money and the bookstore had a wide selection of English titles, including an Ethiopia & Eritrea guidebook. We looked into a movie but nothing interesting was playing that evenings. The massive Uchumi grocery store had everything we needed for stocking up on things, including soaps, water, western snacks, and instant ramen for dinner. It was dark when we caught a taxi back to our hotel. The traffic around Nairobi was truly obscene, colonial infrastructure that just couldn't support Nairobi's 2.5 million people.
Our hotel room had a bathroom, a luxury after the YMCA, and was pretty quiet.
ZANZIBAR
Stone Town
July 11
July 12-14
Nungwi
July 15-18
Stone Town
I: July 19-23
II: July 19-23
Paje
July 23-27
Stone Town
July 27-Aug 1
TANZANIA
Dar Es Salaam
Aug 1-3
Moshi
I: Aug 3-31
II: Aug 3-31
III: Aug 3-31
Safari Circuit
Aug 17
Aug 18
Aug 19
Aug 20
Aug 21
Mt. Kilimanjaro
Aug 23
Aug 24
Aug 25
Aug 26
Aug 27
Aug 28
KENYA
Nairobi
Sept 1
Sept 2
Sept 3
Sept 4-5
UGANDA
Kampala
Sept 6
Sept 7-16
Kampala Short Stories
RWANDA
Kigali
Sept 16
Sept 17
Ruhengeri
Sept 18
Sept 19
Gisenyi
Sept 20
Kigali
Sept 21
Sept 22
UGANDA
Kampala
Sept 23
Sept 24-26