August 1-3 . DAR ES SALAAM The ferry ride back to Dar from Zanzibar was rockier than the ride we took over. It was a smaller ferry and it was full. Apparently we were also transporting a casket so there was a large funeral party on board. We got seats up front which looked good initially but as the boat got into the open water the seats started rolling from back to front. I tried to stave off the sea sickness but eventually had to waddle my way to the stern for some fresh air. There wasn't much to the back deck. A few people were huddled against the wall to keep away from the water that was splashing up the sides of the ferry. The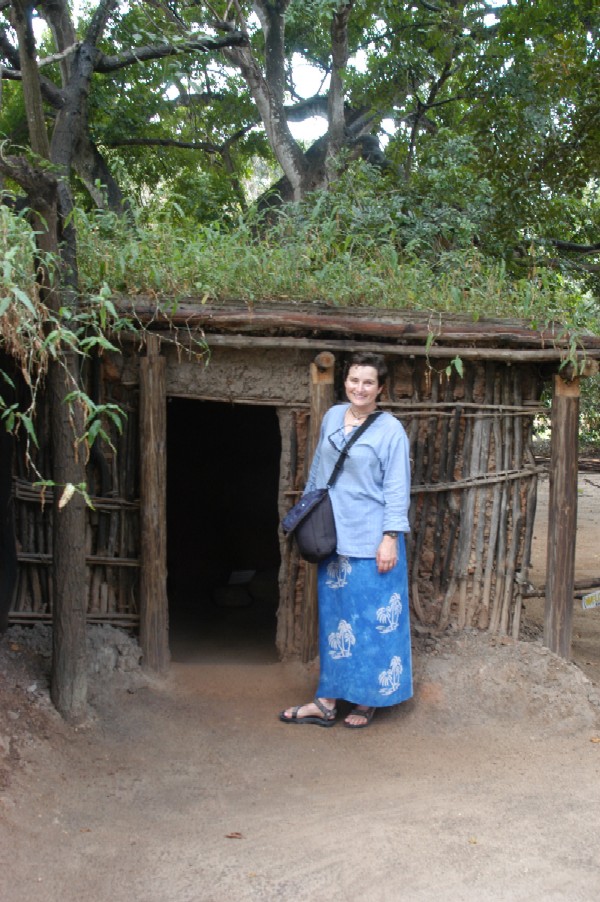 railing wasn't very high so everyone was avoiding the edge. I inched my way around to the toilet at the back. After getting sick I tried to keep balance on the deck for a while but finally move back to the front and just tried not to think about the motion of the boat. Once we docked my seasickness went away quickly.
We walked away from the dock to catch a cab and went directly to the YWCA, a basic place on the edge of downtown. Waiting for the women at the front desk to get organized was an exercise in patience. Several people were queued up and even requesting your key was an event. But once they finally got to you they were generally friendly and helpful if not very efficient. Our room was rather cell-like and a bit worn around the edges but basically clean, with a shared shower down the hall.
Dar's leafy appearance was in contrast to its crime-ridden reputation. It was a small city and reminded me more of a large town with its tree lined streets and short office buildings. The center was fairly compact and a small selection of restaurants was within walking distance of the "Y". We headed to the fast food complex that housed a Steers and a bookstore. We needed new guidebooks and reading material. For dinner we tried a bigger restaurant nearby but soon found ourselves missing the savory flavors of Zanzibar. Only two hours away by boat and it might as well have been a different continent when it came to food. Still we were r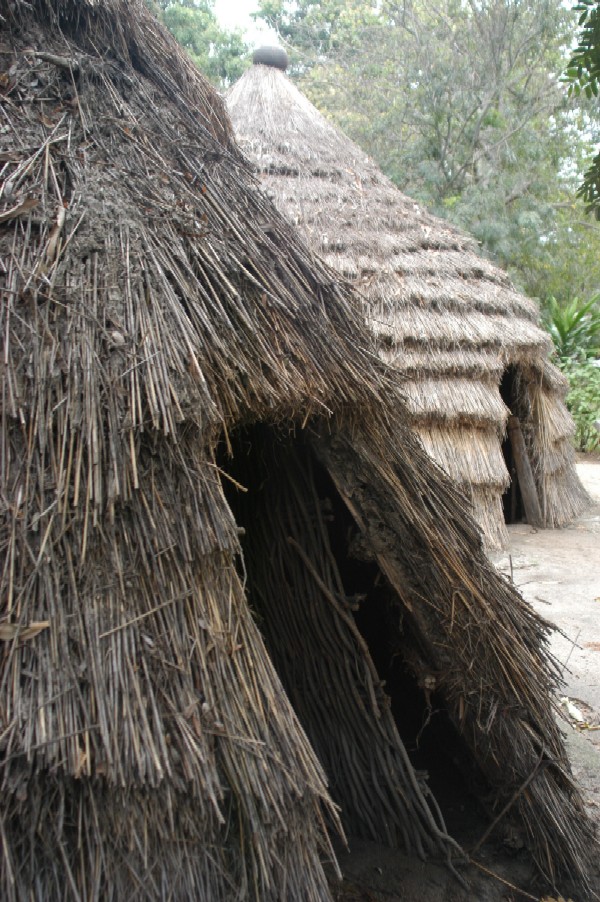 elieved to find Dar an easy city to navigate and relatively hassle free. During the day it was a bustling place and the one time we had to walk around at night we were careful to take well lit streets and even went the long way around to enter our hotel so we didn't pass through any desolate areas. It didn't feel like a dangerous place but always best to err on the side of caution.
During our first full day in Dar we considered getting our Kenyan visa but ran into a dead end when we went to the building marked in our guidebook. Directions from local people didn't get us anywhere either so we decided it wasn't worth the effort. Securing seats on the Scandinavian bus to Moshi was easily done at the Scandinavian station at the end of town. We just had one more day to kill in Dar and we were moving on again.
On our second full day in Dar we arranged to go to the Ethnographic Museum outside of town. We were reluctant to use public transport so the doorman at the "Y" negotiated a taxi for us. The museum turned out to be well worth the effort, as many ethnographic museums seem to be in the world. They have been some of the most rewarding museums we've visited. This one was focused on traditional housing in Tanzania and in an outdoor setting they had reconstructed nearly twenty traditional homes from all corners of the country. They were fascinating in their variations and adaptations to the local environment. In parallel there were explanations of the local trees and plants, including how they were used in traditional life; for food, medicine, construction, etc. After making a thorough tour around all of the houses we were really exhausted. Fortunately, there was a Steers across the street where we grabbed a drink and some lunch.
For the afternoon we planned to take in some modern entertainment in the form of a movie. Spiderman was playing at a new cinema complex not far from the museum. I had seen it when we drove to the beach in our overland truck on the first night in Dar. It caught my eye because it looked very much like a cinema that I would see back home. We caught a local bus up the road until it came into sight and then motioned to be let out. It was just opening at 1:00 but the movies didn't start for about an hour. We bought a ticket and waited in the cafe area as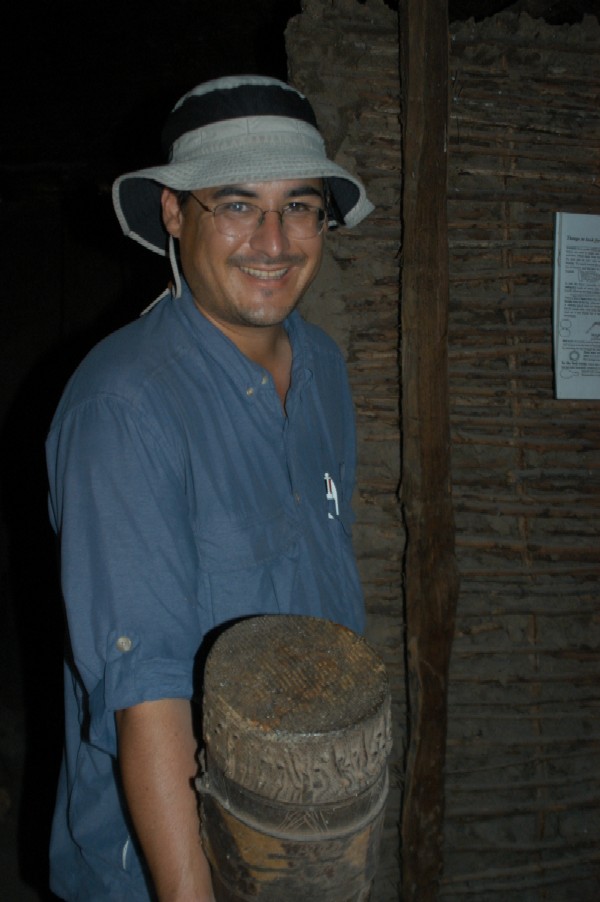 people cleaned up and readied the cinema. The walls of the cafe were covered in movie posters, nearly all American films. Spiderman hadn't been out very long so it was interesting to see it hit such a distant overseas cinema so soon. As much as the outside of the cinema, with its suburban salmon stucco exterior, looked like a theater back home, the interior was almost more so. The carpet had the universally cheesy multi-colored pattern that seems to define cinema decor the world over. A snack bar selling overpriced candy and drinks lined a whole wall and the chairs had built-in cup holders. It was such a bizarre contrast to the bamboo sided and thatched roofed traditional homes we had just seen, homes that many of the people in Tanzania still use. It was like two incongruous worlds sewn haphazardly together. Something like the contrast between tribal clothing and American sport team jerseys.