July 19 - 23. STONE TOWN continued... At this point we had seen much of what Stone Town had to offer and had made a visit to the beaches but we were still reluctant to leave Zanzibar.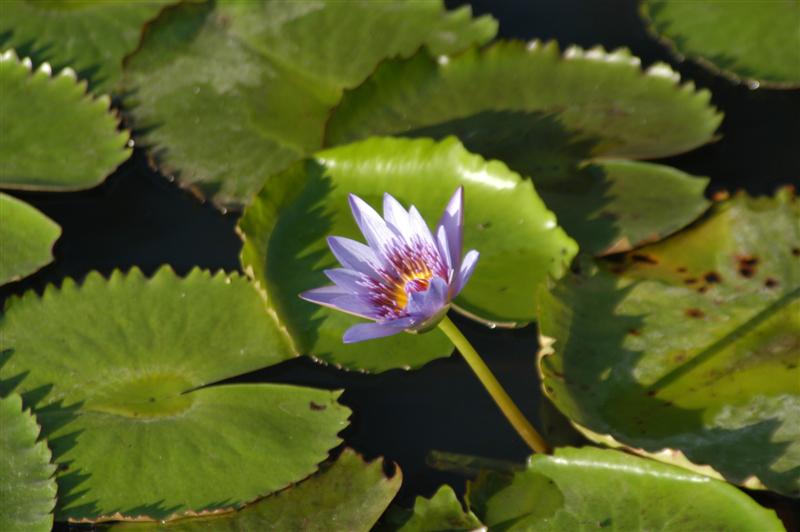 From the photos we saw of endless palm studded beaches we knew there had to be more to the island that what we had seen so we spent a day making a reconnaissance visit to the east cost, to the villages of Bweju and Paje. This time we dispensed with tourist transport and hopped into a dalla-dalla. The truck filled up with people and goods as we cut through the island until we were packed from end to end. When we hit the east coast the truck turned north, off of the tarmac, and bumped its way along the dirt roads that zigzagged through the villages. Scattered with simple homes, some made with dead coral mined from the island, the villages were quiet. Kids played in the streets or were seen walking to and from school. The adults calmly worked away on their daily chores. After all of the people had gotten off we made a couple of additional stops at small local stores where they delivered supplies of bottled water and other goods. We finally got off near a beach side guest house that was known to have a good restaurant. We were dropped at the gate and advised when we could catch a ride back to Stone Town.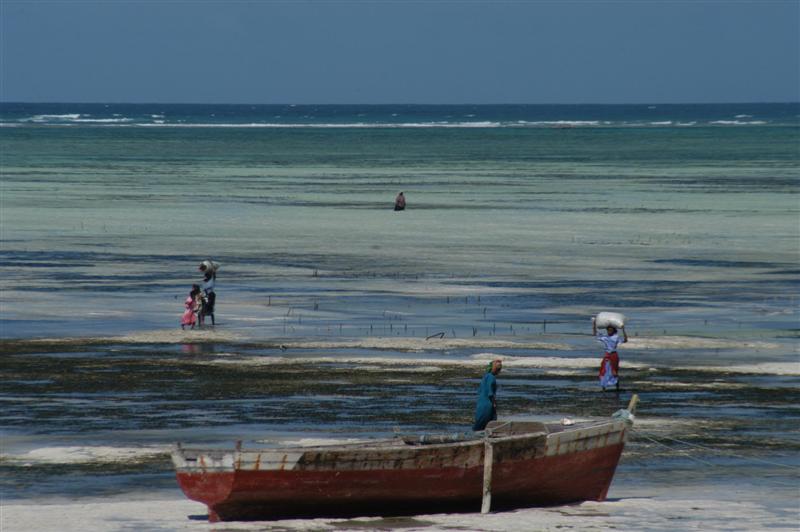 The guest house was simple but looked comfortable. For $70/night it should have been! The restaurant was in a round shaped building in the middle of the small complex and had large windows that opened towards the beach. We enjoyed a nice lunch and listed to the calming jazz music that played in the background. The atmosphere was much more our pace. After lunch we walked onto the beach and watched the local fisherwomen bringing in their supply of octopus to sell. A large scale overflowed with the doomed sea animals, their skin erratically changing color as their confused defense systems tried to combat their fate. The beach extended as far as the eye could see in either direction, palm trees swaying in the wind. The tide was out and the water line stretched about a kilometer away from the beach. Locals could be seen dotted across the shallow waters, managing their seaweed farms and fishing for octopus. This shallow low tide area left a nice supply of see animals for people to grab every day. It is no wonder that we saw coconut curried octopus on many menus throughout the island.
The guest house was somewhat isolated on along the long stretch of coastline and they didn't recommend walking down the beach alone. It seemed hard to believe that walking in broad daylight could be so risky but better safe than sorry. We returned to the main dirt road and walked farther north to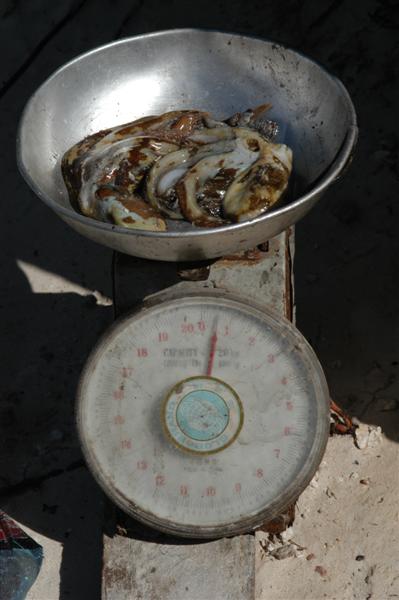 search out budget lodgings. Immediately we attracted people who wanted to "help" us. A young boy on a bike latched on and committed himself to following us to our destination. But, he led us to the wrong place. It was a guest house but not the one we wanted. This one was in rather poor condition as well. We waived off the boy and continued on our own but started to feel a bit isolated and soon turned back. Staying on the dirt road we walked back past where we had lunch. After a desolate area we found one of the budget lodgings. It was away from the beach and was primed for partying so we moved on. Cutting through an empty lot we walked over to the beach. As we sat on a wall we noticed a steady flow of western tourists walking the beach and we could see a hand full of people bobbing in the water in the distance. The tide had come in and the water was plenty deep enough for swimming.
We followed the flow of people and ended up at a secluded row of cottages called the Paradise Beach Bungalows where we stopped for a coffee. The bungalows were without electricity and hot water but had prime locations on the beach. Run by a Japanese woman who had lived in Zanzibar for some twelve years we discovered that the restaurant offered a daily menu of Japanese food, including sushi of course. This seemed like a great getaway, the complete antitheses of our Nungwe experience, but when we asked about availability we learned that they only had two nights free. It seemed rather short to make another trip out so we just took a card and continued on our search.
The beach bungalows next door to Paradise Beach were grim in comparison and even at noon had a bar spouting loud music. With the afternoon getting away from us we called it quits on our search for lodgings and wandered back to the junction
where we could catch a ride to Stone Town. Getting lost in the back streets of the village we finally got some help from a Masaai man, dressed in traditional garb, that was going the same direction. We didn't imagine that getting back before dark would be such a challenge but it turned out that some festival was happening and competition was fierce for space in a truck. Every dalla-dalla that passed was full. The vans could only take us if the had a tourist permit or we were residents. Otherwise locals and tourists weren't allowed to travel in vans together. The sun was going down and the prospect of standing along the street in the dark started to seem possible. A resident with a jeep offered us a ride, for a price, but I was nervous about getting into a car with three big men and just us. Finally we lucked out and caught a tourist van that was happy to negotiate a ride back.
In the middle of the island we passed a population of Zanzibar colobus monkeys that had come down from the treetops at sunset. We weren't allowed to stop along the highway but got some good glimpses of the long tails and red backs of this rare species of monkey, which was lucky.
The van made good time getting back to Stone Town. We were dropped near the food market so we could grab some dinner. It was there that were surprised to run into Michael and his brother John, recently returned from their Kilimanjaro climb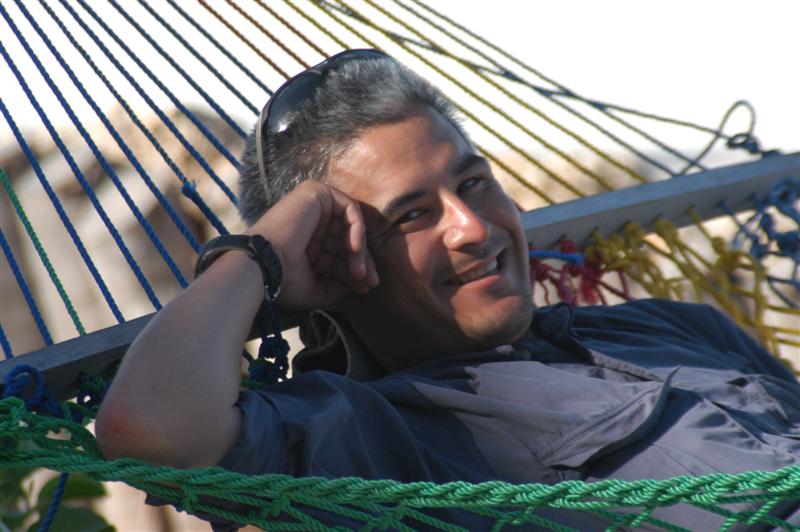 and nearby safari-ing. They had just arrived and were looking for a place to stay. We raved about the Safari Lodge and took them back to get a room. Unfortunately, it was full. The front desk tried to make a booking at another lodge but it was also full. Finally one of the staff led us to a nearby lodge, not quite a nice as the Safari but decent, where Micheal and John seemed happy to rest their packs. Afterwards we went to Mercury's for some drinks and heard tales and tips from their their travels in Tanzania. They were heading up the following day to Nungwe for some R&R (and partying).
By the time we returned to our hotel we had decided to book the two nights at Paradise Beach and hoped we could find two nights somewhere else. It gave us a day to kill in Stone Town before heading back out to Paje.