July 23 - 27. PAJE In order to maximize our time on the beach we had the hotel arrange tourist transport for us to Paje. They were reluctant to make the booking initially because they said the tourist vans wanted to charge more if we had a reservation. They wanted to inflate your room rate with their kickback fees. We asked them to forget about the reservation and just to make the booking. We would sort it out on the way. Heading to Nungwe it hadn't been such a problem but when we loaded into the van to Paje we noticed that they were nearly as many touts as there were tourists, at least one per pair. We just asked to be dropped in Paje but when we reached Paje they passed it right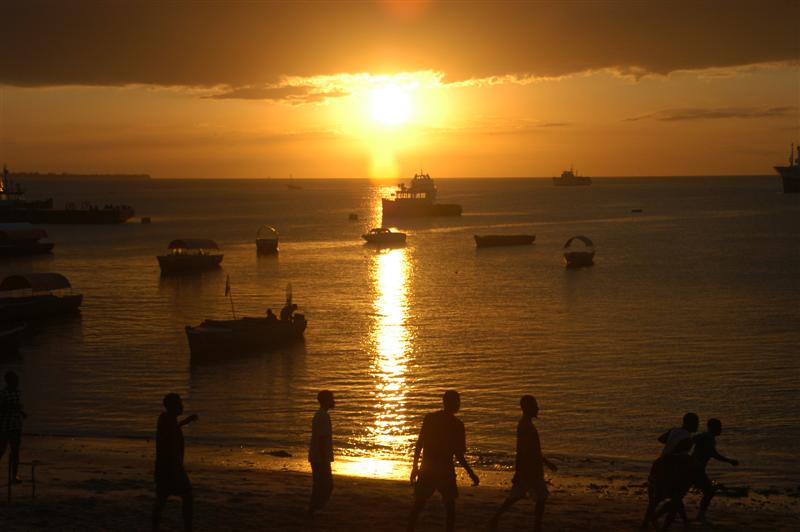 by. Initially we were confused but it soon became clear that they weren't going to drop us in Paje, thinking we didn't really know where Paje was. When we spoke up they claimed that they hadn't heard that we wanted to go to Paje. That seemed very unlikely and irritated us. We asked to just be let out but they turned the van around and dropped at a hotel in Paje. Naturally one of the touts jumped out after us. In order to go along with the game we looked at a room in the hotel but they turned out to be full that night. We paid the tout for our ride, shrugged him off, and headed up the road on our own. The tout followed us at a distance so we didn't notice him until we reached a straight away. We waived him away at a distance but he kept coming. Rob walked back towards him and the guy claimed he was meeting other tourists. That was unlikely. We had heard every possible variation on their lies. He kept coming until Rob made some aggressive steps in his direction, sending him running in the opposite direction. Clearly he had pissed off people before. When we finally reached Paradise Beach we were more relieved than ever to be away from Zanzibar hassles.
Our bungalow wasn't ready when we arrived so we enjoyed some coffee and tea in the restaurant while we waited. A Japanese TV crew was shooting on the beach. They had been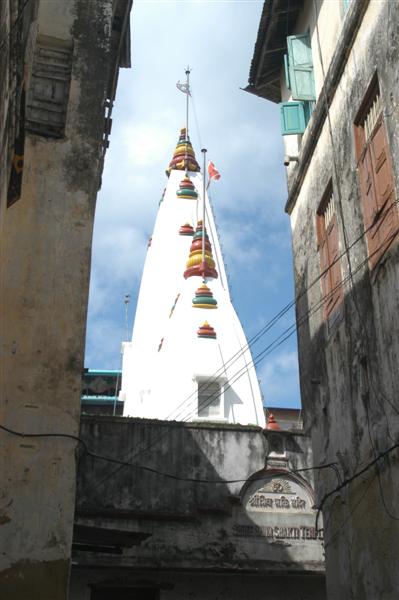 there to cover the festival and do a feature on the island. We talked with them briefly and Rob had his photo taken with the show hostess. It was a flashback to life in Tokyo for us.
When our bungalow was ready we didn't waste any time settling in. We had one of the last bungalows along the beach. It was basic but nice. It had two canopy Zanzibar beds with mossie nets, some wooden tables, and a chest. The bathroom was simple but clean and the porch out front had a pair of lounge chairs, looking towards the ocean. It was, indeed, a small slice of paradise.
Lunch on our first day turned out to be a bit of a special event as a large group of British high schoolers arrived to have a buffet. The hotel prepared a delicious array of Japanese food that was lost on this group of kids but we ate well. It was a real treat to have some tasty home cooked Japanese food. Unfortunately the other meals we had at Paradise Beach were on the smaller side. All were very good, especially the fish and sushi dishes, but left us a bit hungry.
There were only about seven bungalows so the beach was never crowded. At lunch and dinner the restaurant attracted people from other hotels down the beach. Some stayed and all day and used the common areas which made things more crowded but it was mostly peaceful and relaxing. During our stay we met a pair of Austrian women who had been there for a week and a Japanese guy who studied in Hawaii. An older Italian couple always nodded hello but kept to themselves. An older single German woman stayed for a couple of nights as well.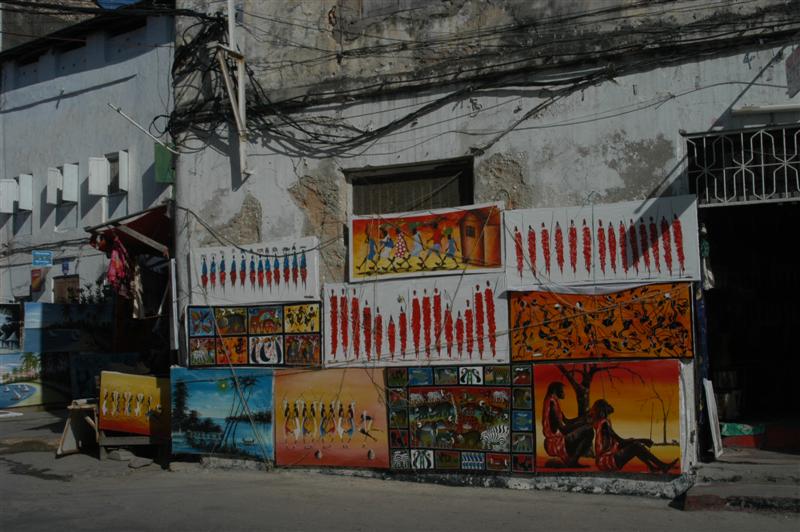 Unfortunately she felt inclined to sunbathe topless in front of our bungalow. Not only was it rather unsightly but even I was offended by her blatant disrespect for the local culture. She was technically "inside" the bungalow area but fully visible from the public beach where locals were fishing and farming. Almost equally offensive was a pair of young tourists that necked all afternoon on the beach. It is no wonder that Zanzibarians had felt the need to fine people for indecent exposure and beach sex. It probably also helped to explained the lack of respect that some people on the island displayed towards the tourists in general. Sadly, the transgressions of just a few tend to reflect on all of us.
On our second day at Paradise Beach we wandered down the beach to the middle of Paje. We hoped to find another place to stay but the European style B&B wasn't nearly as nice, was more expensive, and full. The locally run place next door wasn't great either. Paradise Beach was really the best deal so we were thrilled when the owner later told us that she'd had a cancellation and we could stay two more nights! Even four nights went by too fast. With four days of reading, swimming, and hours of playing the bao game, we were definitely feeling more relaxed at the end of our stay. For four days we had just the peaceful sound of the ocean to lull us to sleep. The steaming bucket showers were perfectly adequate and our room was very comfortable. In the evening they provided us with a lantern, giving the place the kind of remote atmosphere that really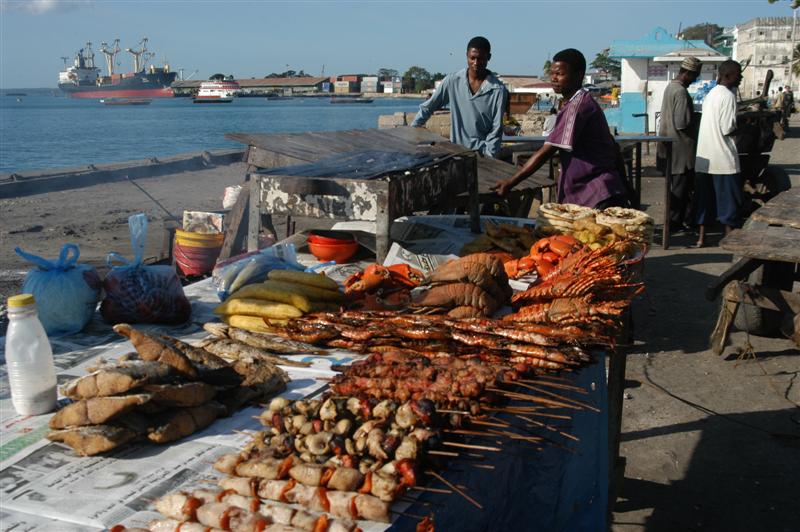 makes you feel far away from everything. If they'd had more room we might have even stayed longer!
We left after breakfast on our last day and were given a nice send off and a ride to the Paje junction. From there we were able to easily catch a dalla-dalla back to Stone Town. When we jumped in we met three German tourists that were returning from farther south. Apparently they'd had a terrible experience and were looking for somewhere else to go in Zanzibar. After booking their beach bungalows ahead they arrived to find the place wasn't what they were expecting. When the hotel found out they weren't going to stay they threatened and harassed them. The staff refused to help them get transport back to Stone Town and they were told that they wouldn't be able to find another place to stay on the island after hotel staff told everyone about them. We felt really lucky that we'd found Paradise Beach.