May 9. MEKNES We had planned to leave Meknes on morning bus from the main station but had a change of plans. After buying our ticket we were faced with an irascible bus attendant that eventually resulting in our just leaving. He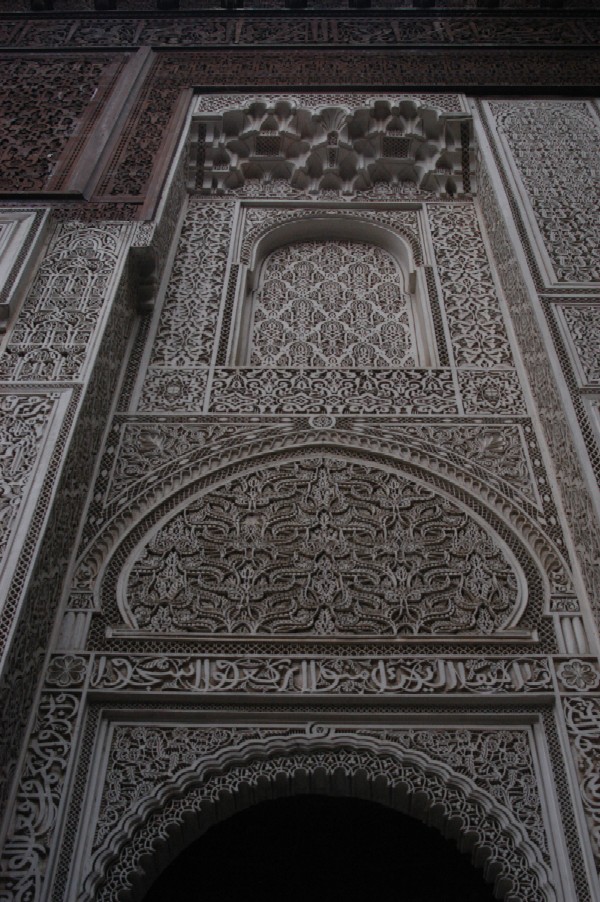 wanted to load our bags on the roof instead of in the luggage compartment but with the weather looking like rain we objected. This irritated him. After some hassle we finally loaded our bags into the compartment alongside a couple of local men. The fee for baggage had been very ambiguous. On our bus ride from Fes to Meknes they tried to charge us as much as our bus ticket to put our bags on board. However, we never saw a local person pay anything when loading their bags. It was the same with this guy. He put out his hand for money but we had just seen the men next to us load their bags for nothing. We explained our position and the man started to become irate, waiving hands and yelling. To calm things down we asked how much he wanted. If it was reasonable we would have just paid it to save any further hassle. After all, he had our bags at his disposal. The CTM buses usually charged a small fee for baggage but it was equally applied to all passengers based on the weight of their bags so we had an idea of what was acceptable. This just incited him even more. Fed up with this insane melodrama, I went back to the ticket window and inquired about other buses leaving later in the day. The next one was a couple of hours later which would have gotten us into Tenerir after dark. We mulled over our options and finally decided to just leave and take the night bus with CTM. Night buses aren't ideal but the CTM buses were much more comfortable and there were less hassles. We grabbed a cab and went to buy our ticket. The CTM office also had a well-run baggage check where we were given a receipt for our bags and felt comfortable leaving them there for the day.
With our change of plans we now had a whole other day to spend in Meknes, where we had already seen pretty much everything. We returned to our cafe in new town for a couple of lattes while we watched Meknes life play out in front of us.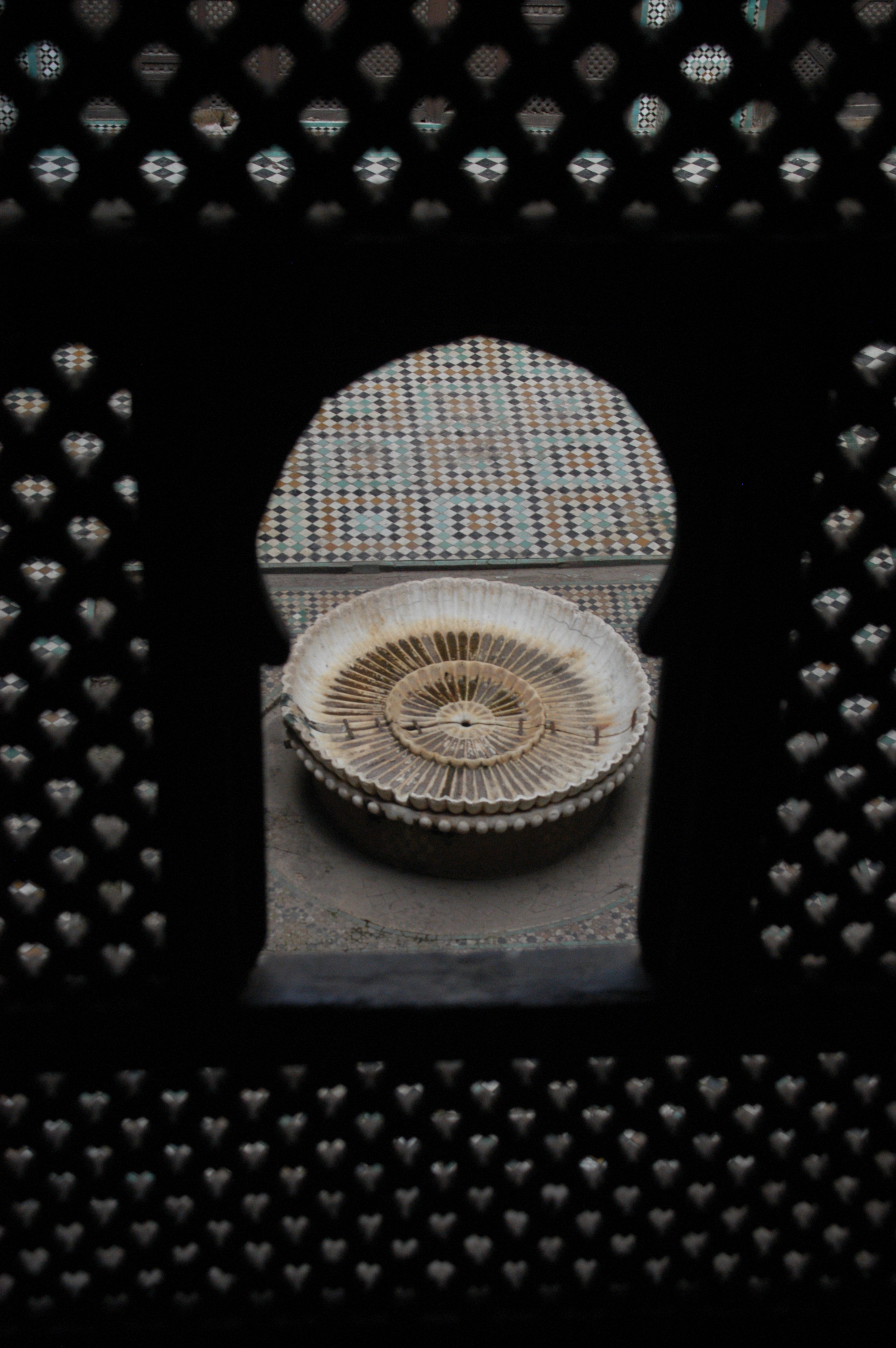 From the cafe we went to McDonald's for lunch. Failing to find any really good local food places and not wanting to walk all of the way back to the medina for camel meatballs, it was just too easy to go for the familiar. There was a birthday party going on so the noise level was crazy but it made for some good entertainment. We had observed two very modern dressed girls , LA meets Morocco, getting into a cab in new town and noted the contrast with the mostly jellaba wearing population. They were at the McDonald's birthday party. We were in the Meknes alternative universe. On the neatly groom lawn of the McDonald's parking lawn we witnessed a well dressed made doing his midday prayers. It was as good of a place as any but it was hard not to be thrown by the McDonald's backdrop.
We ventured over to check out the Ibis hotel, which looked like any business-class hotel chain back home. We thought they may have had an Internet center but they didn't, just a cafe and pool. We looked into movie times at the cinema next door but it all of the American movies were dubbed in French. Above the cinema was found a peaceful cafe that provided some nice views towards the old medina. The weather had cleared up nicely so we just enjoyed the afternoon over mint tea.
Lunch was at McDonald's and then we went to check email, which took us a few hours. Rob grabbed a sandwich at a nearby restaurant but I wasn't too enticed by the carrot, potato, rice, egg, green olive and mayonnaise concoction that he ordered. The CTM bus station had a pretty comfortable waiting room with Vertical Limit playing on a TV. We removed our bags from storage and then checked them to be loaded. When the bus arrived the bags were loaded for us and we just hopped on. It left at 10:15, on time.
SPAIN
Madrid
Mar 23
Mar 24
Mar 25-26
Mar 27-30
Granada
Mar 31
April 1-28
Semana Santa
Part I
Part II
Photos I
Photos II
Photos III
Photos IV
The Alhambra
Part I
Part II
Part III
Part IV
GIBRALTAR
April 29
MOROCCO
Chefchaouen
April 30
May 1
Fes
May 2
May 3
May 4
May 5
May 6
Meknes
May 7
May 8
May 9
Sahara
May 10-11
May 12
May 13-14
May 15
Marrakesh
May 16