January 3. SILIGURI "Toy Train to Siliguri" Leaving Darjeeling we couldn't resist taking the toy train all of the way down to Siliguri. It was an all day adventure down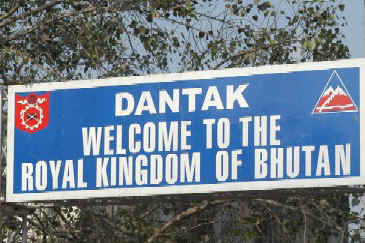 nearly 80km of train tracks but the joy ride just hadn't quite been enough for us. We went ahead and got first class seats so it was similar to the joy ride in that respect but this time our engine would be diesel, not steam powered, and we would be riding backwards for almost the entire trip. Some people reported that the full seven plus hour ride was too much, especially since a jeep took less than three, but we enjoyed the trip. It was relaxing to just chug along and watched the jeeps going flying past us. The train came incredibly close to some of the buildings along the highway and pretty much had to share the road with the cars so it was difficult to image what it would have been like to ride the train in the early days. But, the ride gave us better views of the countryside and the train still attracted waves from people watching it go by. There were three loops in the tracks but the Bastasia loop near Ghoom was the highlight. When we finally reached the steepest part of the hillside, in the last third of the ride, we finally hit the z-reverses. There were six in all and it was during this process that we had brief moments of riding forward. A z-reverse was where the train rolled to the end of the track, past the intersection of the next downhill segment, the tracks were switched and then the train pulled forward to the next segment. They weren't all one right after but in pairs and weren't too far apart. It would have been fun to have gotten out and watched the train make the switch but we weren't brave enough. Some of the locals actually ran back and forth between the cars while the train was moving but it just didn't seem like a good idea.
By the time we were in the last hour of the ride it was starting to feel a bit long and the kids in our compartment we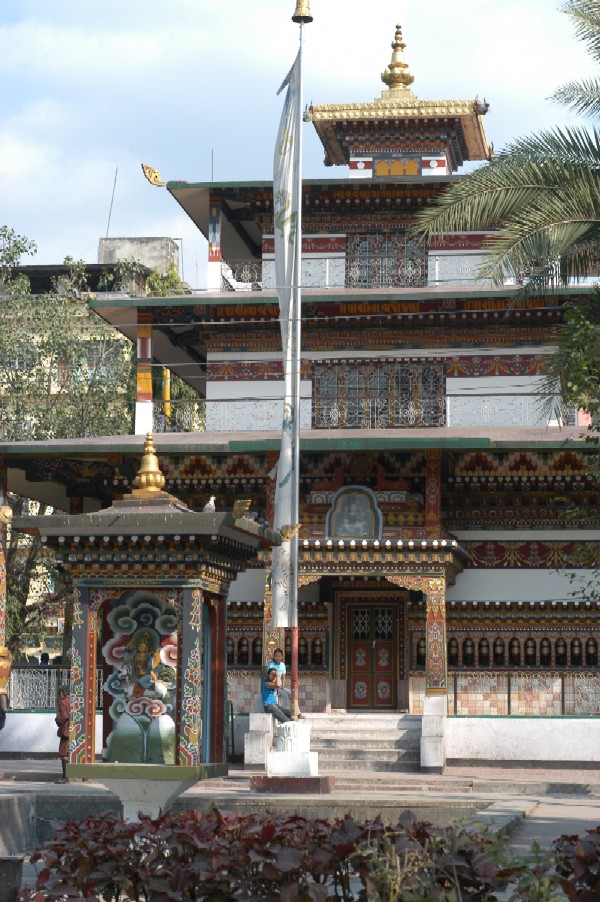 re getting restless. It felt good to finally arrive in Siliguri. We were bombarded with luggage carriers but just slung our packs on and made a rush for the tuk tuks. Neither of us were up for tackling shared transport anymore. We went back to the same hotel and got pretty much the same room, just on a different floor, and we ate at the same restaurant. We tried to use an international telephone office below our hotel to call Thailand but it was interrupted with a power outage. We did eventually get through to someone and made a booking so we had something when we arrived in Bangkok.
SRI LANKA
Colombo
Oct 25
Oct 26
Oct 27-29
Nuwara Eliya
Oct 30
Oct 31
Kandy
Nov 1-5 (1)
Nov 1-5 (II)
Polonnaruwa
Nov 6
Sigiriya & Dambulla
Nov 7
Colombo
Nov 8
INDIA
Ft.Cochin
Nov 9-15 (I)
Nov 9-15 (II)
Nov 16
Nov 17-18
Madurai
Nov 19
Nov 20
Tiruchirapalli
Nov 21
Nov 22
Nov 23
Chennai
Nov 24
Nov 25-26
Nov 27-28
Ft.Cochin
Nov 29
Lakshadweep
Nov 30-Dec 4 (I)
Nov 30-Dec 4 (II)
Trans-India Train
Dec 5-7 (I)
Dec 5-7 (II)
Siliguri
Dec 8
Darjeeling
Dec 9
Dec 10-13
Dec 14
Sikkim
Dec 15
Dec 16-20
Dec 21-23
Dec 24
Dec 25
Darjeeling
Dec 26
Dec 27-Jan 2
Siliguri
Jan 3
Jaigon
(Bhutan)
Jan 4
Kolkata
Jan 5-6
THAILAND
Bangkok
Jan 6-13 (I)
Jan 6-13 (II)
Jan 6-13 (III)