November 8. KANDY TO COLOMBO Our flight left Sri Lanka very early on the 9th but we still hadn't figured out how we were going to get back to Colombo. We thought we could get an early start and have time to do some final shopping in Colombo but when we woke up I just couldn't face another long day.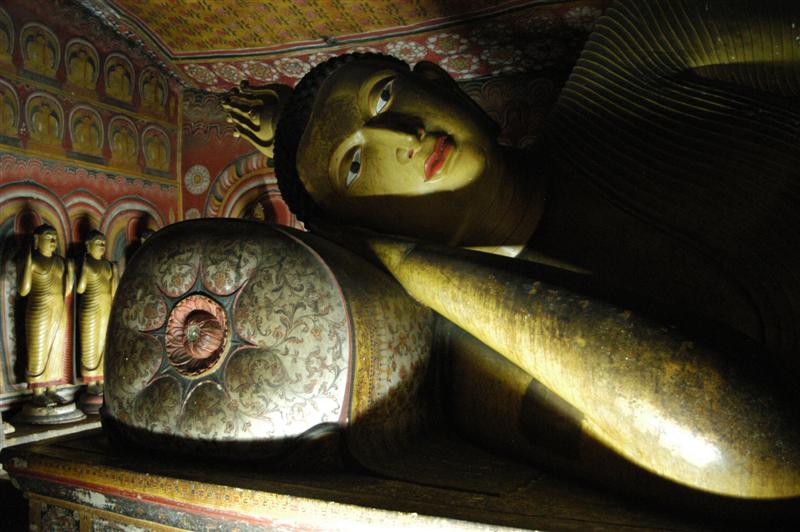 The last two days had been too long and tiresome. The guy who ran the guesthouse was kind enough to give us a late check out. We used the day to try and mail our souvenirs and would take the afternoon train back to Colombo. Rob called and reserved a room at the Ceylon Continental Hotel, the former InterCon that we'd used to make our phone calls from Colombo. It was a big splurge but he could tell that I was exhausted and the thought of struggling through another bug infested hostel in Colombo and then worrying about whether we could get a reliable ride to the airport in the morning was too much. The Ceylon Continental Hotel had a shuttle service that just made the whole thing too easy. Besides we were about to embark on India, one of the most hassle prone destinations in the world (according to many travelers anyway), and our patience for that sort of thing was at an all time low. If we didn't get some good rest and improve our spirits, we might as well just go home.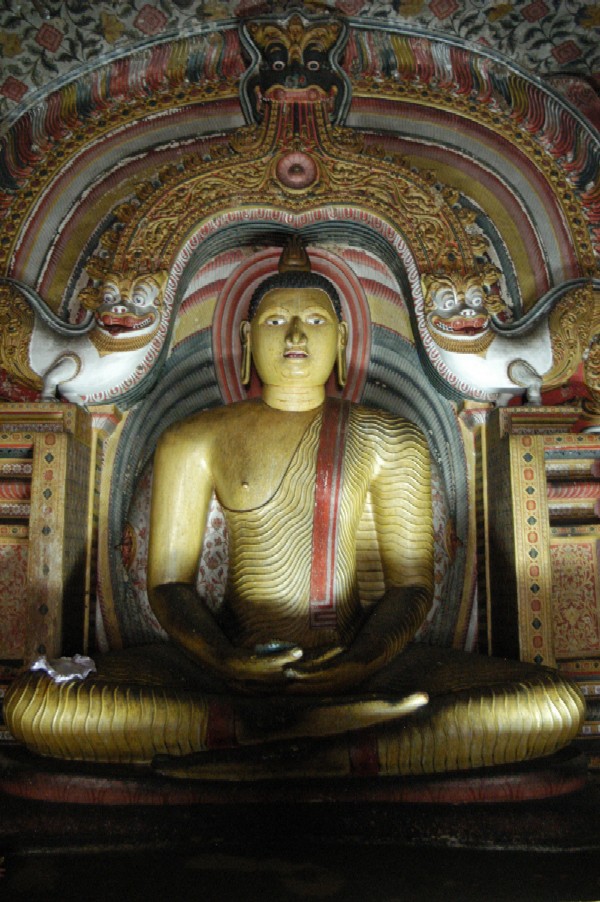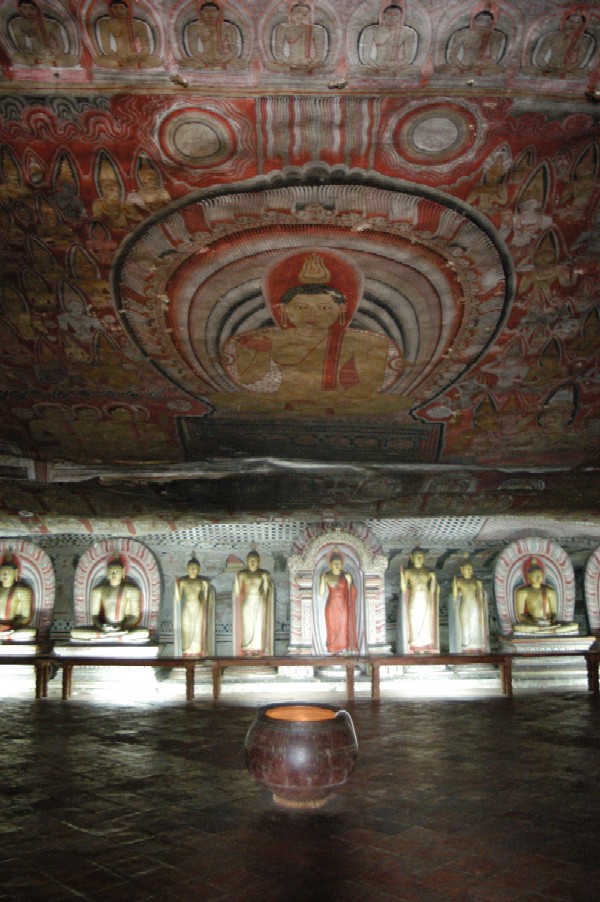 The DHL experience in Kandy was our final frustration. The woman we had bought the souvenirs from assured us that we could take the things out of Sri Lanka but shipping them proved to be more of a challenge. We were going to do a DHL 10kg box, like we did with FedEx out of Abu Dhabi, but the office was run by a bunch of clowns. While I was filling out the forms they just randomly started pulling things out of our box when I wasn't looking. I understood that they had to inspect the items but they didn't need to do it behind my back. Then they started hemming and hawing over what we wanted to send. Oh that oil lamp looked pretty old, he said. Did we have a receipt, he asked. We didn't. I tried to go back to the shop and get one but it was closed. They said that our things might not make it out of Sri Lankan customs. After going around for a while I just had a really bad feeling. They didn't seem to really know what they were doing and were very unsure about the safety of our box. So, we left with our souvenirs and were faced with lugging them to India.
The guesthouse arranged a tuk-tuk to take us to the train station. We were worried about getting seats but they assured us it wouldn't be too crowded. Their advice was well intended but the train was quite full and we lucked ou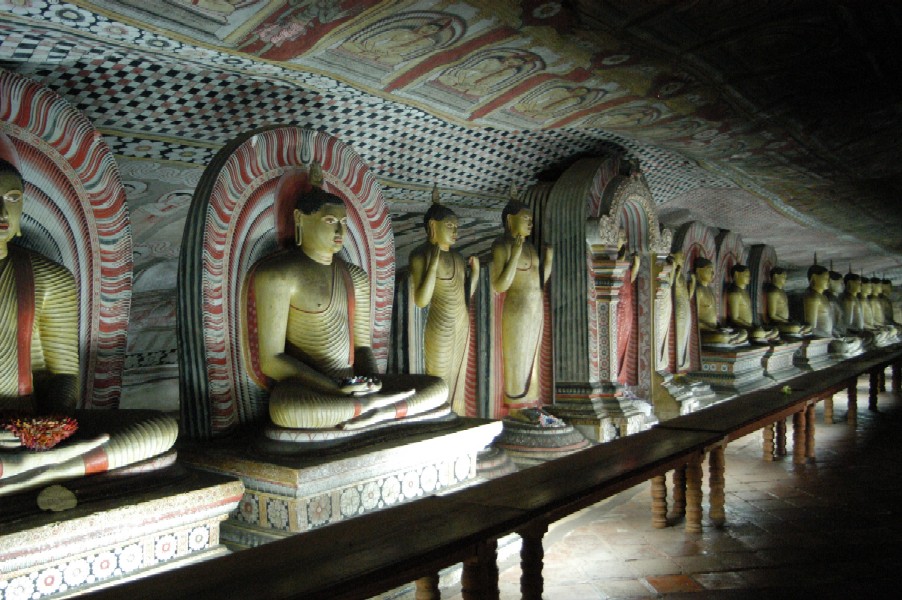 t getting tickets. There were only second class seats but in reality they weren't much different than the first class seats. We still had a fan but the seats didn't recline. It was supposed to be a three hour ride to Colombo but the train got held up. Apparently there was a back up at the station or something. As we reached the suburbs the train stopped at one station for nearly a half hour. We watched other travelers jump off and grab taxis but once the train started moving again we probably ended up in Kandy before they did. It was raining and dark when we came out of the station. Lugging our heavy souvenirs just added to the frustration of looking for a tuk-tuk. Of course there were a couple of guys that came clambering after us but they were exclusively after the tourists so we didn't trust them. Going out of our way to get a fair price had become almost an instinct. We were on a tight budget and every little bit counted. Beside we didn't get more service than the locals so why should we pay more for the same thing. But we had also reserved at $100/night hotel room so I finally commented that we should just take anything to get us to our hotel. Even if we got ripped off it wasn't costin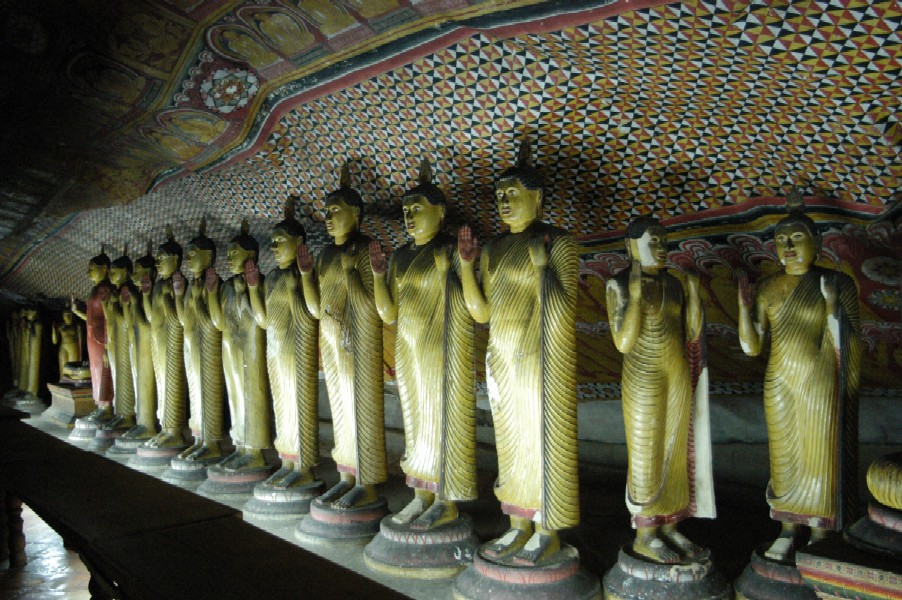 g more than what we were paying for a hotel room we weren't using! So we split up into two small tuk-tuks and just got to the hotel. The head bellman recognized us and had a couple of glasses of juice and cool wet hand towels brought out as we checked in. The room was so comfortable we just ordered room service, watched TV, bathed, and went to bed.
SRI LANKA
Colombo
Oct 25
Oct 26
Oct 27-29
Nuwara Eliya
Oct 30
Oct 31
Kandy
Nov 1-5 (1)
Nov 1-5 (II)
Polonnaruwa
Nov 6
Sigiriya & Dambulla
Nov 7
Colombo
Nov 8
INDIA
Ft.Cochin
Nov 9-15 (I)
Nov 9-15 (II)
Nov 16
Nov 17-18
Madurai
Nov 19
Nov 20
Tiruchirapalli
Nov 21
Nov 22
Nov 23
Chennai
Nov 24
Nov 25-26
Nov 27-28
Ft.Cochin
Nov 29
Lakshadweep
Nov 30-Dec 4 (I)
Nov 30-Dec 4 (II)
Trans-India Train
Dec 5-7 (I)
Dec 5-7 (II)
Siliguri
Dec 8
Darjeeling
Dec 9
Dec 10-13
Dec 14
Sikkim
Dec 15
Dec 16-20
Dec 21-23
Dec 24
Dec 25
Darjeeling
Dec 26
Dec 27-Jan 2
Siliguri
Jan 3
Jaigon
(Bhutan)
Jan 4
Kolkata
Jan 5-6
THAILAND
Bangkok
Jan 6-13 (I)
Jan 6-13 (II)
Jan 6-13 (III)