December 16 - 20. GANGTOK (SIKKIM) Gangtok may not have been such an atmospheric city but we did find it a pleasant place to be. We changed hotels after the first night to a place across the street called the Hotel Golden Heights. The Hotel Golden Pagoda tried to get us to stay by somehow coming up with a smaller room but we weren't interested, especially after seeing the smaller room. It was more like a closet and they used the space under the bed to store other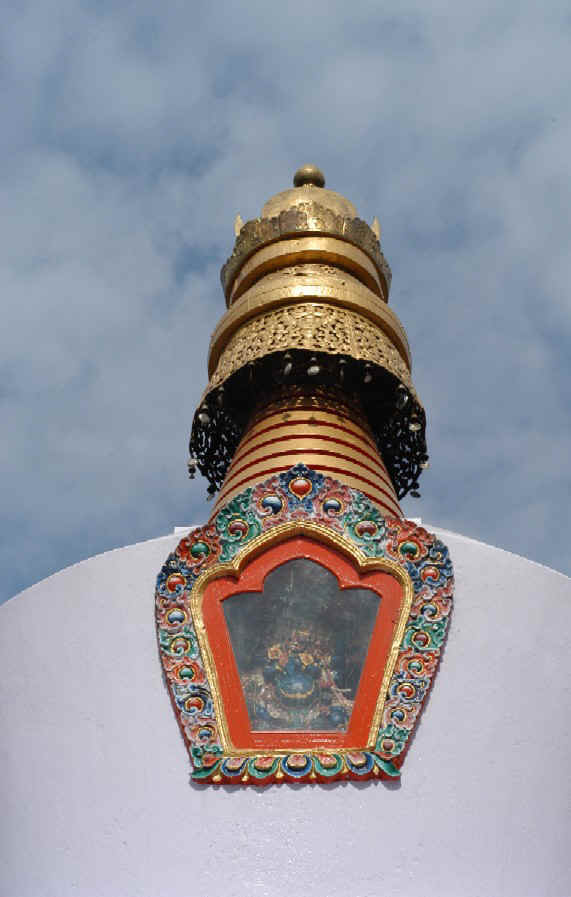 mattresses which made it feel even more crowded. The fact that the previous guests had been total pigs and they hadn't cleaned the room yet was another big detractor. How exactly do people manage to spread crumbs and food across the floor of room? It must have taken a really deliberate effort. Our room at the Hotel Golden Heights was cheaper, larger, had softer beds, and the staff were much nicer. In the course of our search for a new hotel we had looked at nearly every other place in town, from the low to high ends, and the Hotel Golden Heights was good value. We didn't have as good of a view but the from the top floor of the hotel it was still pretty good.
Once we had moved hotels we didn't waste time getting out to see some of Gangtok. We hiked down the hill to the neighboring area of Deorali to visit the orchid gardens and Namgyal Institute of Tibetology. But the orchid sanctuary had changed and we found the Namgyal Institute closed, like pretty much everything else in Sikkim. We had just missed Sikkimese New Year, Losoong, which was celebrated with Buddhist chaam mask dances at the monasteries. It happened some time in December/January and this year it happened earlier. It had been hard to get much info at all. Even the touris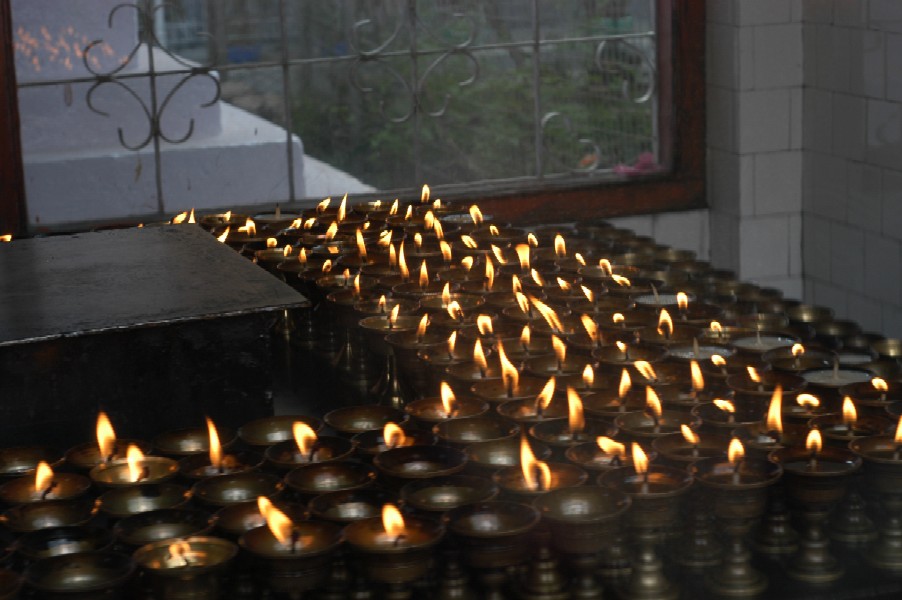 t information office in Darjeeling was of little help. By the time we found out the date was December 11 it was too late to change our plans. But what we also didn't realize was that Losoong lasted for a week and while there were no more public festivities it meant that everyone was on holiday until the beginning of next week. So we made the most of our long walk by visiting the nearby Do-Drul Chorten and Gompa. As we approached a group of monks dressed in saffron robes were trying to move a tree trunk up a hill. The other monks had gathered to watch. The complex was small and simple but gave a peaceful place to rest before we started back. With our fingers crossed we grabbed a taxi and asked to be dropped at the Directorate of Handicrafts and Handloom where the sold local crafts but also found it closed until Monday.
On our second full day in Gangtok we had spectacular weather so we got ourselves up early and hired a taxi to take us to Tashi Viewpoint, about 8km north of the city. From the Tashi Viewpoint we had pristine views of Mt. Kangchendzonga. From Darjeeling the mountain had been a distance peak along a sliver of white mountain tops but from Gangtok the world's third highest peak was looming larger.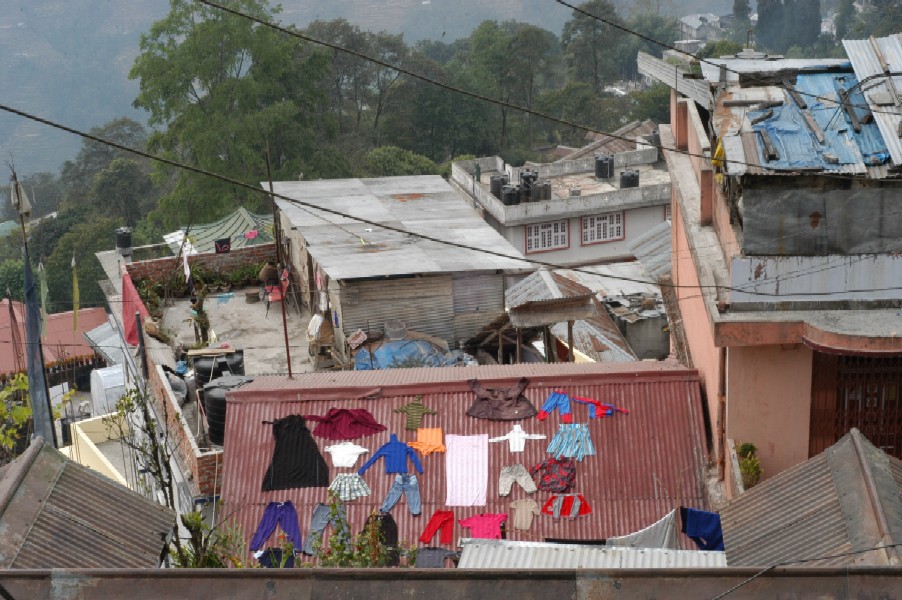 There was a little snack stand at the viewpoint but it looked closed. Fortunately they can't close a view for the holidays! When we drove back to Gangtok we asked the driver to drop us off at the Flower Exhibition Hall in the northern part of town. It was open and had a nice little green house full of flowers. We were hoping to see more of Sikkim's 454 different varieties of orchids but the exhibit only had a few in bloom. They had a number of other varieties for sale as bulbs so we bought some but later realized that they would be troublesome or even impossible to bring home.
Over the weekend we gave up on trying to find things to do during Gangtok's holiday schedule and just walked around town to take in the shops and check out different restaurants. Our regular haunt had already become a place called the Baker's Cafe, a small regional bakery/cafe chain. It was upstairs in a building on Mahatma Gandhi Marg, just down the street from our hotel, and had the look of a modern franchise cafe with neat wood detailing and a slick desert display case situated near the entrance. Shelves along the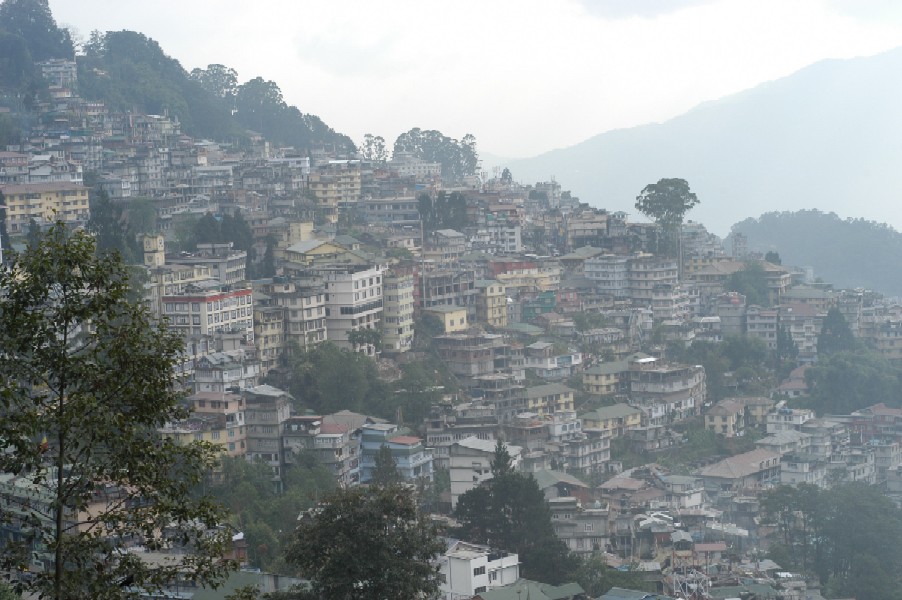 wall presented gift sets for sell, all accented with the Chistmas colors of red and green. The sit down area was at the front of the cafe where a half dozen tables were serviced by a small counter that was manned with a couple of waiters. The menu was simple (coffees and snacks) but consistently good. It was a good place for a sausage and egg breakfast. A Christmas tree adorned one corner with mock gifts arranged underneath and the walls were decorated with quotations that changed every day to give patrons inspiration. It definitely had a bit of that Starbuck's atmosphere. There weren't many western tourists in Sikkim but a fair number of Indian tourists frequented the Baker's Cafe along with locals. We watched one little girl stand in front of the Christmas tree with a perplexed look on her face. Its colorful lights and decorations amused her but she had never seen anything quite like it. She pointed at the tree and said something to her father. I couldn't understand what he said but heard the word Christian mentioned.
In the evenings the main section of Mahatma Gandhi Marg was blocked off to traffic and shops stayed open late while people gathered to socialize and shop. It was a nice time to stroll around and people watch. During the day the local markets were less interesting but one short stretch down a stairway called Lal Market Road was pretty lively. All sorts of things were sold out of the small shops that lined the alleyway but the most amusing was a shop tucked under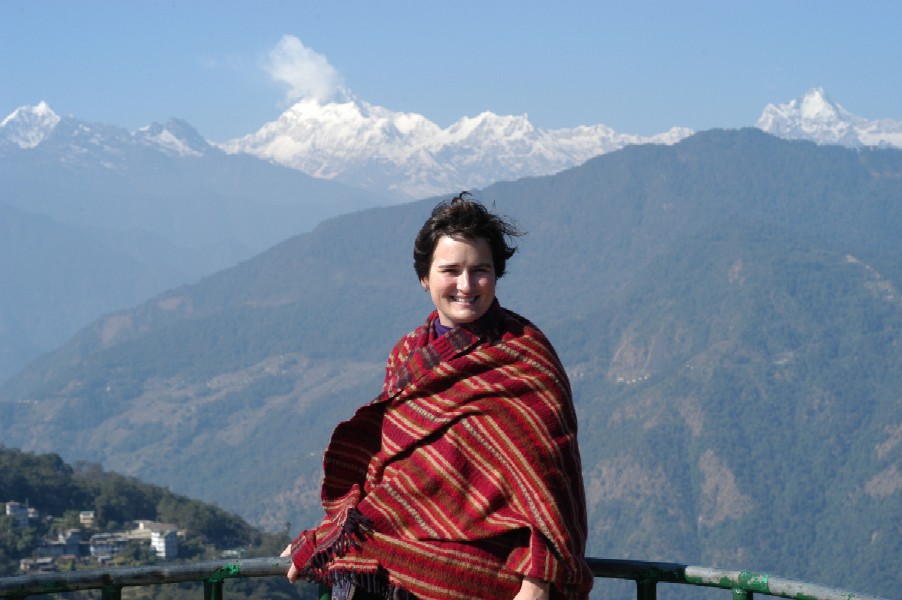 another shop. While the entrance to some shops was along a raised sidewalk, this little shop was run from a door that opened up underneath the sidewalk. The door was probably only two feet high so customers crouched to peek at the goods inside. It looked like the shopkeeper was standing on a lower level so only his upper body was visible from outside. It was an incredibly efficient use of space.
Another thing we used to kill our time over the weekend was to use the Internet. We search and search for a good place and finally settled on a souvenir shop with a row of computers in the back. It was in the north end of town, near Cafe Tibet, but it was usually quiet and, when it worked, it had decent connectivity. The connection went down a couple of times but the bigger problem was that the power frequently went out in Sikkim. Fortunately our hotel had a generator and, when they chose to use it, we could still use our heater and the TV. We tried the nearby Cafe Tibet on just one occasion but it made us committed to the Baker's Cafe. It was the young person's hangout in Sikkim so it was always filled with teenagers and the food was pretty bad.
Finally, when Monday rolled around, Gangtok became busier and everything was open again. We went to visit the Directorate of Handicrafts and Handloom in the morning. It was in the north end of town at
Zero Point. For some reason there was a guard positioned on the traffic island in the middle of Zero Point. He was dressed in fancy garb with a big flouncey red hat. It was the only place in Sikkim we ever saw a man dressed like that. Inside the craft center we found a pretty good selection of items, particularly furniture and carpets but the big problem was shipping. Sikkim is a plastic-free zone which made packaging more limited so the shop required that you arrange your own shipping. We were tempted by the carpets and had them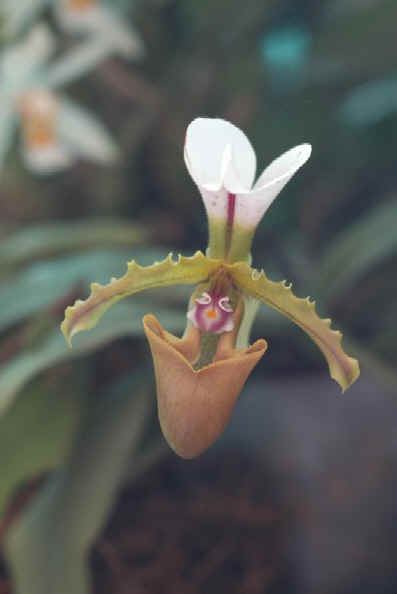 hold one that we liked so we could pick it up later. From the craft shop we had the taxi drop us off at the tram station at the south end of Gantok. Instead of hiking down to Deorali again we paid to ride on the tram. It was a relatively new tram but I couldn't deny that the incident on the Darjeeling ropeway did cross my mind a few times. The only other passengers were Indian tourists who tried to get us to pose together for a group photo. Many of these Indian tourists had come up from Kolkata and seemed to feel some kind of an instant bond with us because we were all tourists. It was entertaining at times but annoying at other times. The tram attendant was vigilant about keeping all of us evenly balanced in the tram. He put three of us on one end and two on the other while he stood in the middle. Rob moved to the center to look out the side window and was told to move back. That was funny because we were on the side with three people so it was actually in better balance when he moved to the middle!
From the bottom tram station it wasn't very far to walk to the Namgyal Museum of Tibetology, an institute dedicated to research into Mayahana Buddhism and Tibetan culture. It was a sm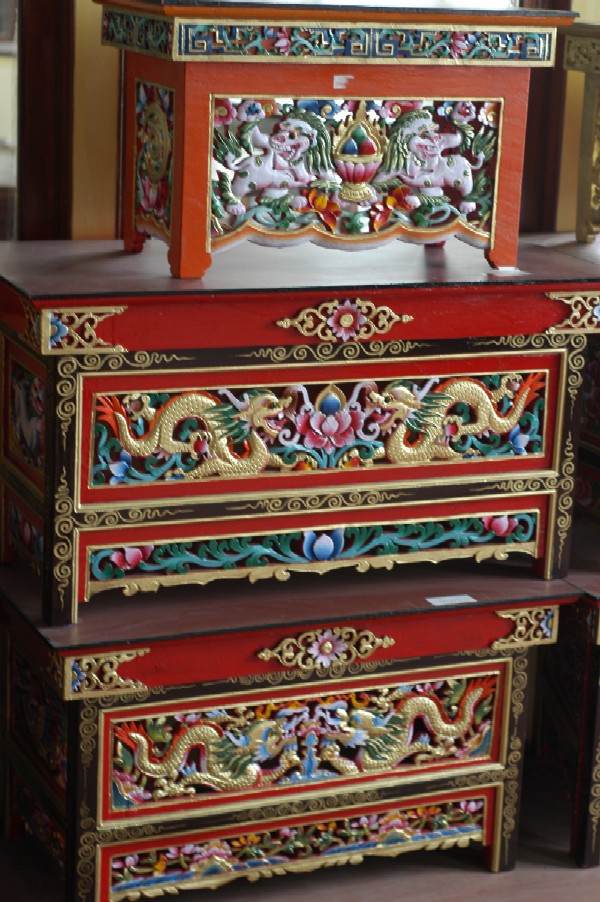 all museum but very well done and worth the wait. The building was in the shape of a monastery and on the bottom floor had an exhibit of Buddhist manuscripts, statues, thangkas, and other ceremonial items. Some of the manuscripts on display were written in the beautifully curvy lepcha script and other interesting objects included a bowl made of a human skull and a flute made of a human thighbone. They were still working on the the labeling of the exhibits but the softy lit hall created a suitable atmosphere for the religious objects. Upstairs there was an incredible library of manuscripts, all carefully housed in a climate a controlled area in glass cabinets, and all protectively wrapped in colorful cloth. The museum contained one of the largest collections of Buddhist manuscripts in the world.
Our tram ticket included a round-trip ride so we took the tram back up to Gangtok. We were with a group of Indian men this time and they were all heavy clothed with knitted ski masks pulled down over their faces. We tried to refrain from giggling but they did look pretty ridiculous. It wasn't very cold out but I suppose it is all relative and weather in Kolkata is pretty much warm year-round. The ride back took the long way to reach the station where we had started. There was a smaller station just up the hill and while our tram stopped at our station while they loaded the tram heading down, they didn't open the doors to let us out. We had to ride and come back down before we could get out. From the tram station it was back to the craft shop to buy our carpet. The taxi waited while we made our purchase and then dropped us back at the hotel. It was a purple carpet made in a Sikkimese style.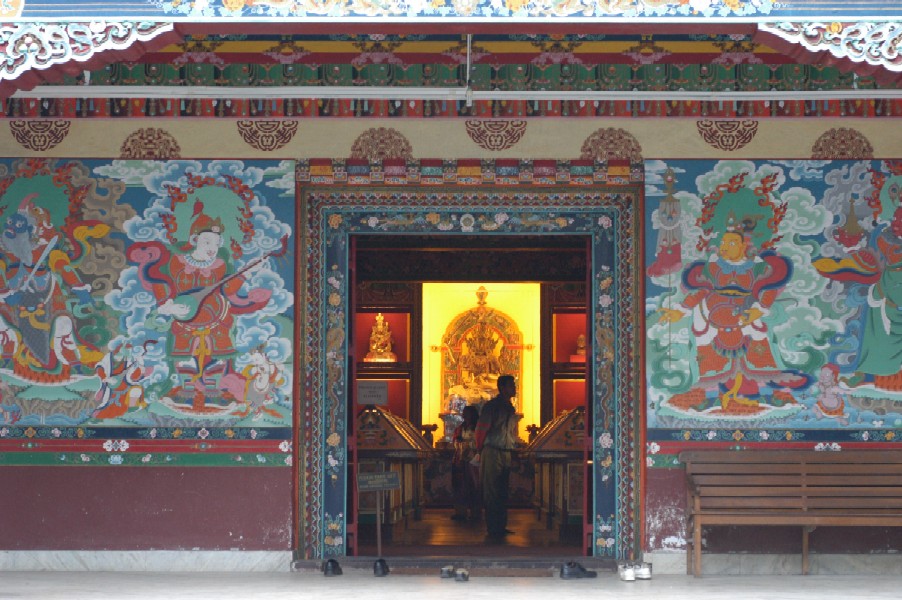 Our time in Gangtok was starting to feel long. We had been there nearly a week but we weren't leaving without a visit to Rumtek, the country's most significant monastery and seat of the Karmapa Lama, the head of the Kagyu sect of Tibetan Buddhism. After that we were heading to Pelling and had bought tickets for a jeep leaving the morning of the 22nd.