December 24. GANGTOK to PELLING We left Gangtok in late morning, giving us time for one last breakfast at the Modern Central Lodge. It was a modest little place, with only about four booths filling up the downstairs cafe, but they turned out some good food and the service was quick. The
electricity was spotty but they lit up candles when it was down, giving the place a bit more atmosphere. Some of the locals dropped in to watch T.V. so there were always a few people around. After breakfast we walked back to our hotel through the bustling Lal Bazaar. It had taken us until the end of our stay to locate the bazaar. Our maps had it located below MG Road but when we followed Lal Market Road down to the hill we just came across a new mall complex. It wasn't until we tried the Modern Central Lodge Cafe that we discovered the "new" Lal Bazaar just above MG Road, on the slope up across from the Sikkim Tourist Information Office. It was housed in what looked like a parking garage, very sturdy and more weather proof than its previous location but definitely lacking in character. People were mostly selling daily goods but there were a couple of stalls that catered a bit to tourists, namely the Ghurkha knife sellers.
We grabbed our bags and hopped a cab to the taxi stand. I was still feeling too lazy to walk with our bags and now we had the carpet to carry as well. Our jeep hadn't arrived yet so we sat and waited up the hill, in front of the tram station. A younger Czech couple was also waiting for the Pelling jeep but they were the only other foreigners around. Rob eventually found our jeep sitting at the top of the hill. It didn't take long to load up and we were off.
Pelling stood almost directly west of Gangok, on the other side of Sikkim. On a map it looked like we could cut straight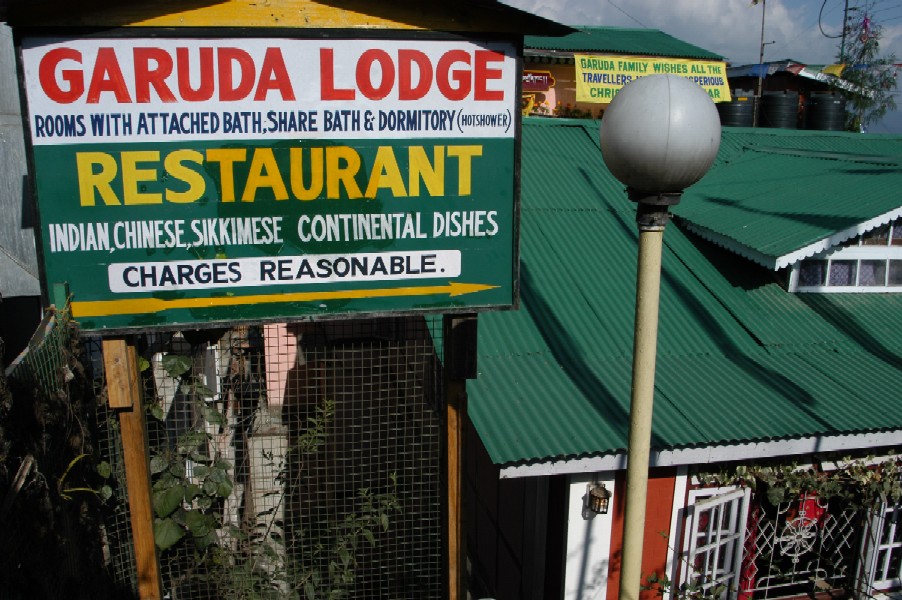 through the middle of the province but in the Himalayan foothills that was easier said than done. There were roads but for the sake of efficiency our driver went south, back down the road we had come in on from Darjeeling. When we reached Rangpo we had a moment of alarm as the jeep hurled across the provincial border. Our permit only allowed us a single entry into Sikkim and technically we were leaving Sikkim but the Czech guy assured us that it was normal. The jeeps that were bound for western Sikkim from eastern Sikkim weren't required to stop. It was understood that they were just transiting West Bengal to Jorethang so it was as if we weren't really leaving the province.
Our jeep scooted along the valley beneath Sikkim and soon re-entered the province at Jorethang, a rather non-descript place but chaotic with all of the jeep traffic and transferring. We stopped at Jorethang while our driver took care of something, perhaps to pick up or drop off a package. Jeep mail was another side business of the drivers. We waited in the jeep with the rest of the passengers and we were off in about ten minutes. From Jorethang the jeep crossed the Great Rangeet River and then headed north, up the river valley. We swiftly gained altitude and before long we were looking down one hell of a steep drop to the river. The hills were covered in vegetation, which gave the steep drops a soft appearance, but it only took a moment to consider what would happen if our jeep took a wrong turn. There was no amount of greenery that would have prevented us from a bumpy drop to our deaths. Fortunately our driver was skilled and didn't take any unnecessary risks. Only the Czech couple were in the front with the driver so he wasn't crammed over as far as he normally would have been. We were sitting in the middle row with one of our bags in between us. It felt like the best place to be with enough visibility to keep from getting sick but not so much that we were forced to see what was going on! Fortunately, the road was usually buffered with a bit of a shoulder so I just tried not to think about our harrowing journey. But, boy were we gaining altitude quickly!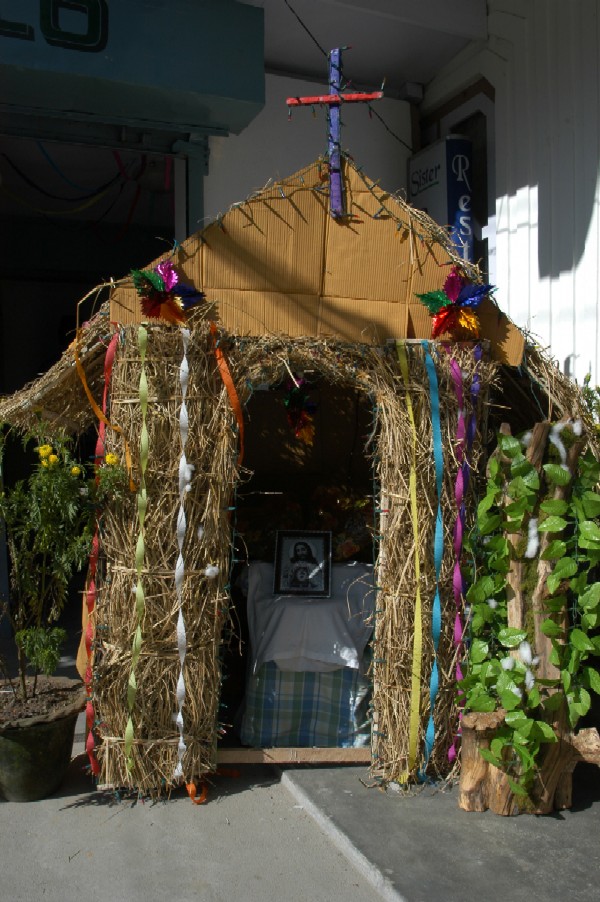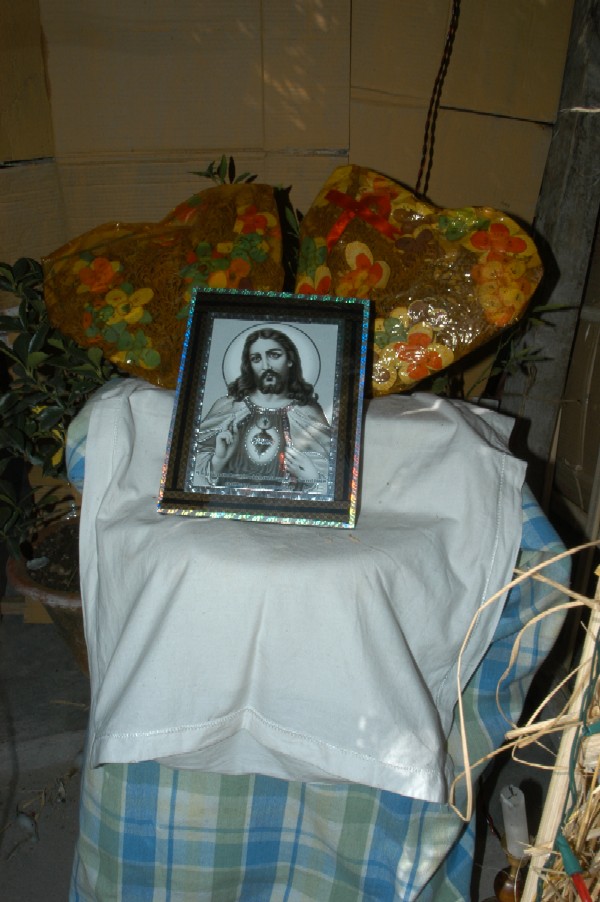 We passed a couple of small villages on our way up the mountain but by the time the sun went down we still hadn't quite reached Pelling. We made one more stop en route at what looked like a police station where a man came to retrieve a package from our driver. The switch backs got tighter and tighter and the trees more sparse. It felt like we were nearing the top but just never seemed to arrive. Part of the last stretch was along a gravel road, which did make me rather nervous. I could just make out some construction materials along the side of the road and the moonlight gave off just enough light to expose the edge of the road as it dropped off into darkness. It probably looked worse than it actually was but the unknown can really test your paranoia. Finally the road cut into the mountain and wound through some trees before finally dropping us into Pelling.
As luck would have it the power in Pelling was out when we arrived so the town was completely dark. The Czech guy had been there before and knew of a hotel nearby that he recommended but, while the bags were being unloaded, I hobbled across the street to the Hotel Phamrong. The guidebook described it as very comfortable and it was relatively cheap. We were getting rather soft when it came to lodging, especially in the cold climate. But, the Hotel Phamrong was booked out about three months! So we were off to the Hotel Garuda with the Czech couple. It was just next door to the Hotel Phamrong but much more modest. We were greeted by a very friendly family and led to small room at the front of the hotel with our own bathroom. The hotel sloped down the hill and our room was one floor below the restaurant. It was hard to see what the room was like by candle light but it promised good views of Mt. Kangchendzonga. We gave in and paid extra for a heater, which turned out to be a wise investment, but felt a bit guilty when we later realized it was the only heater that the family owned.
With our bags unloaded we went up to the restaurant for some dinner. The Czech couple was up there as well, along with a Dutch guy and an American guy. We had some casual conversation and talked a bit about where we'd come from in recent months. The Dutch guy was an intense fellow, probably 6'5" with long dreadlocks. The American was pretty mellow and seemed to just be bouncing around without much focus. The Czech couple were the most interesting. He owned a club in Prague and had just purchased a second place before heading off on this long trip through India. He said he hadn't planned to buy another place so he would just be paying rent while he was gone but decided not to cancel his trip. It was his second time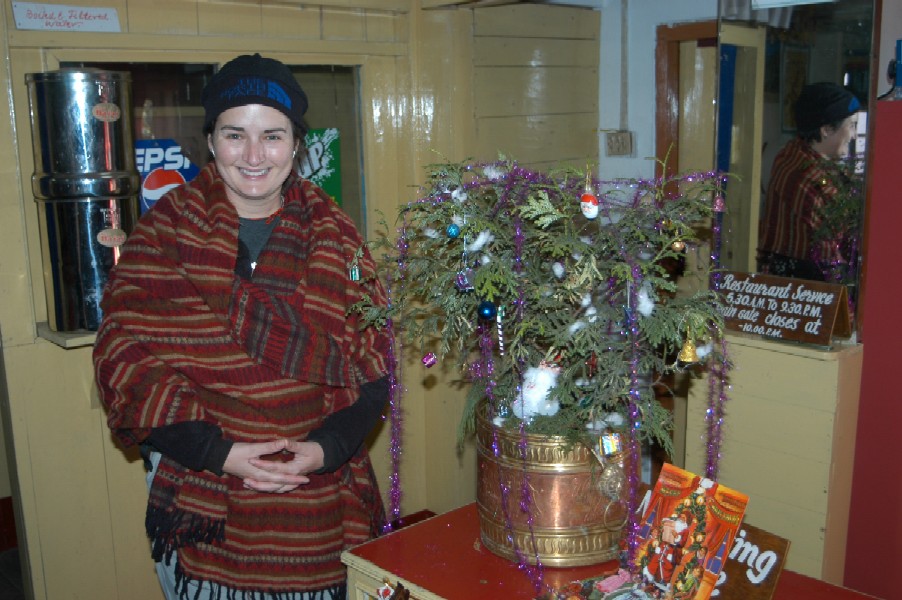 to India and he was taking his girlfriend to some of his favorite places. They were heading off for a few days of trekking. The Dutch guy asked us if we had a hard time getting into countries in Africa and we said it hadn't been a problem at all. We commented that our visa requirements were less than some other countries and gave the British example for Zambia, the residual effect of colonialism. He started to go off on us about the American involvement in Somalia but we replied that we didn't visit Somalia. He'd never met us before but seemed keen to corner us because we were Americans; couldn't separate the people from the country. But, we didn't take his bait and he got much quieter when we started talking about eastern Europe and he'd never even heard of Moldova. It is practically in his backyard and is notorious for Russian weapons trafficking but I guess he didn't have enough time to learn about problems that didn't involve the United States. (By the way, weren't the Dutch "protecting" Srebrenica when the genocide happened? But, I doubt Mr. Dreadlocks could be held personally responsible for that either.)
The family that ran the hotel were really nice and with only a short time planned in Pelling we decided to let them arranged a jeep for us to visit the monasteries on the following day.