October 26. KAMPALA TO ADDIS ABABA Our flight from Kampala left at 7:30 in the morning and the airport was about an hour from the city so we had to get up early. Rob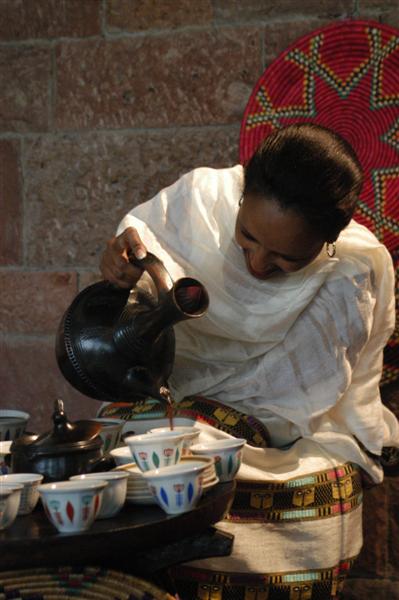 negotiated a cab before hand so we didn't have to find a ride in the morning. But before we had even gotten up that morning we had a loud knock on our door. It startled us from our sleep and alarmed us. Rob went to the door and found the night security man standing there, asking if we were going to the airport. Rob told him we were and asked him to keep a look out for the taxi that was coming to pick us up and to unlock the front gate. We weren't sure why he had knocked on our door but it certainly got us up and going. When we got downstairs I noticed a taxi driver that I'd seen hanging around the hotel and wondered if he wasn't the reason we had been woken up earlier than planned. It was totally believable that there was an arrangement between the driver and the security guard. If the guard got us into the cab then he would get a kickback. Then again he may have just been giving us a wakeup call but that was harder to believe. We weren't exactly in a full-service hotel and hadn't asked for a wake up call. Anyway, we found our pre-arranged taxi and were off to the airport in the black of the night. The driver was a nice older man and he flew to get us to the airport in plenty of time for our flight.
The Kampala airport was small but didn't look very old. There were a few other people checking onto the flight, including a bunch of Americans that were headed home. It all went pretty smoothly and we were past immigration in no time. We noticed a number of the local people having their bags wrapped in plastic, by a commercial luggage wrapping machine, before they checked them but we decided to rely on our luggage locks. They had been good enough so far, but then we hadn't flow within Africa before. With time to kill before our flight we were hoping for a place to get a bite to eat. There was just one option with a limited food selection but Rob ordered some eggs and I had a cheese sandwich. There were also several duty-free shops but no exchange bureau so we got rid of our extra Ugandan currency on duty-free chocolate. I eyed a pin at one of the souvenir shops but the man wanted $10 for it. I didn't want it that bad. Pins at the Hard Rock Cafe didn't even go for that much and this was just a cheaply made pin. In the one small bookstore I had to laugh when we found a book kit for fishing. It had a book along with a few fishing tools all packed in a see-through box. There were several different sets catering to different subjects but the fishing one had a folding knife in the box.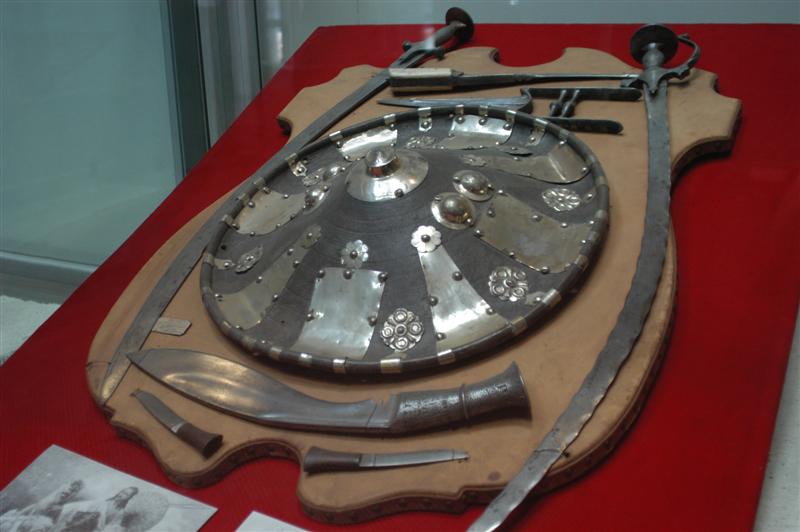 It was particularly odd because we were already past the security check point!
Our flight must have been the only one taking off that early in the morning because the waiting area never got that full. The plane was comfortable and the service pretty good. It was about four hours to Addis Ababa. The Addis airport was very new and getting through immigration was unexpectedly smooth going. The Ethiopian consulate in Kampala warned us that we should get our visa ahead of time but reports on LP Thorntree and the people at Ethiopian Air told us we could get it on arrival. The info we read told us we would have to change money into Ethiopian birr to pay for a our visa but nobody reported any problems with getting the visa. We funneled down to the immigration area with the rest of the people on our flight and found a large sign saying that payment was only accepted in US Dollars. That worked well for us and it was only a $20 visa instead of the $70 visa they wanted us to apply for in Kampala! We filled out our applications and waited a few minutes in line to hand over our passports. About five minutes later we got our passports back with the visa and our entry stamp. It was that easy. The only confusion was over getting a multi-entry visa. There wasn't any checkbox on the application so we asked at the window and thought we were told it was fine but the visas only came back as single-entry. It wasn't a critical thing for us. We didn't think it was likely that we would be going to Djibouti but it was always nice to have flexibility, just in case.
The reports of touts in Ethiopia were well documented in our guidebook and something we were already dreading but we found the airport pretty much hassle free. A row of ramshackle desks were lined up along the far end of the spic and span white tiled main hall but none of them were manned. The early morning Kampala flight probably didn't offer enough opportunity to get the touts out of bed. I sat with our bags while Rob went to change some money. He had to actually go back through customs to find an exchange bureau but nobody seemed to take much notice. It was all rather loosely monitored. A British man standing ahead of us in the immigration line, who only had pounds, had been told to go right through the passport check to use the very same exchange bureau. As we began to roll our bags out of the airport on a trolley we did have one man approach us to negotiate a taxi ride into town but his rates were ridiculous. He somehow thought that shows us his "official" list of rates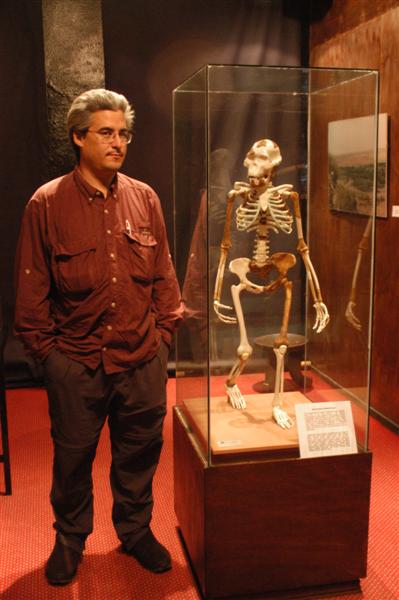 would be convincing. We walked down to where all of the taxis were parked and Rob picked out the senior guy. There was often a hierarchy. The young guys got in your face and were often unwilling to negotiate because they didn't have much authority and they had too much ego. A tall older man was leaning against one of the cabs. When Rob kept refusing to talk to the other drivers and asked to speak to the boss we were finally led over to speak with him. Knowing more or less what a ride should cost is important in the bargaining process. Otherwise you need to fake the knowledge and wing it. Rob asked for a rate and then convinced them that we were visiting his brother in Kampala. The initial rate was already much lower than the guy who approached us inside the airport had quoted but there was still room for movement. Rob whittled the price down a bit farther and then made sure we didn't get stuck with one of the crappy old cabs and a cocky snot-nosed driver. Our driver was one of the older men in the group and turned out to be very nice. His English was pretty rough but he tried to point things out to us on the way through Addis.
The city was quiet and there were very few cars in the streets. Our route took us through the middle of the city and past the Meskel square, where the Meskel festival was to be held. We mentioned it to our driver and he nodded. Addis wasn't really such a bad city. Ethiopia is one of the three poorest countries in the world and images of the horrible famines that have devastated the country in recent decades are most people's first images of the country. Our expectations of Addis were quite low but it turned out to be larger and more structured than we imaged. The sparkling new airport had been the first surprise but the city itself wasn't as dirty as Nairobi and didn't have the pot-holed streets of Kampala. There weren't big shiny modern buildings either but as far as African cities went Addis left a pretty good first impression. Of course we were going through the middle of the city, its best part. The outskirts would be a different story.
We called hotels before we left the airport, just to make sure we weren't chasing our tails all morning looking for a place to stay. The lodging options were rather spread out and we didn't want to be paying for cabs all over the city. Our choice was the Semien Hotel, north of center and above the piazza area. There wasn't much around the hotel but it offered good accommodations at reasonable rates. Our nicely equipped double room cost $27 and came with a comfortable set of mattresses, a bathtub that I would actually sit in, satellite TV, and it was all very clean. We even dared to walk barefoot on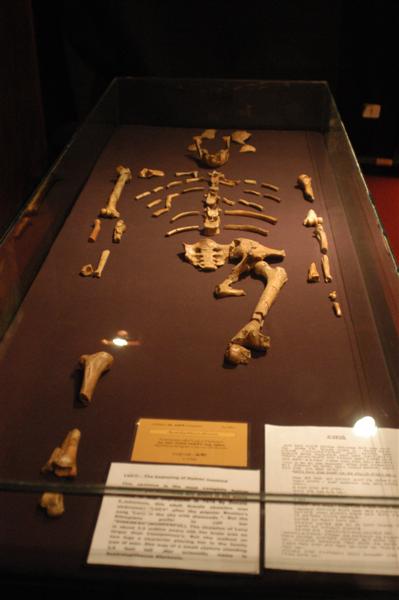 the carpeted floor! I could probably go back and count on one hand the number of hotel rooms we would have walked in with our bare feet. It was just midday but we were both exhausted. Fortunately the hotel restaurant on the top floor had some good food. We ate lunch and sank into our bed for an afternoon nap.
The nap turned out to be a bad idea. When we emerged from our room for dinner we stopped down at the front desk to ask about the Meskel festivities. The man behind the counter gave us a blank look and said that they had already happened. We asked when they had happened. Meskel was on September 27th and it was only the 26th. He said that Meskel is on the 27th but in Addis they have the bonfire celebration on the 26th. We asked if anything else would happen on the 27th and he said that people would have big meals in their homes. Our chins were on the floor. We had been planning to come to Ethiopia before the 27th so we could catch this festival and it turned that we had arrived in time and slept right through it! We were kicking ourselves for not having inquired when we checked in and then began to remember the pools of foreigners we had seen gathering in the lobby earlier. As it turned out the bonfire celebration didn't last very long but we were still totally pissed that we had missed it. Deflated, we went back to our room and listened for some sign of celebration around the city. There was nothing, just the noise from a wedding that had been held in our hotel.