October 15 - October 17. DUBAI (continued) The first mall we visited was the older Galleria at the Hyatt Regency, which was a disappointment. It was a generic looking place with, oddly enough, an ice rink in the center. But, when we made a trip to the modern Deira City Centre, Dubai's largest and most popular mall, our impression changed. It was a state-of-the-art shopping center built in a multi-leveled style similar to malls back home. There were two food court areas, one dedicated to fast food that stood next to a large arcade, and one with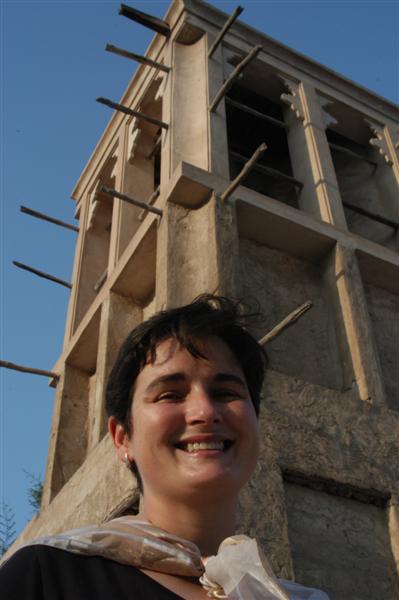 more upscale restaurants, near the movie theater. The mall housed the city's largest hypermarket, a Carrefour, as well as a shop for almost anything you could need. There were two Starbucks, a Virgin Megastore, two bookstores, boutiques of all kinds, electronics stores, cosmetics stores, cell-phone stores, travel agents, etc. All of this gave us a distinct feeling of familiarity and comfort. But the mall was not without its uniquely Arab components. One section concentrated on gold, jewelry, and perfumes, giving off the delicious aroma of strong Arab scents. Another section was focused on regional souvenirs; whether you wanted an Omani knife, a fine Persian rug, or smaller touristy items, they were all there. The clientele provide a similar mix of cultures and people. Local people covered from head to toe in traditional clothing mingled with scantily clad expats and casually dressed tourists. I found some of the brief clothing to be really inappropriate on a cultural level, albeit very practical on a climate level. In such a diverse mix of people we blended in like we belonged as much as anyone. It was the first time we'd had that feeling of anonymity in months. That feeling combined with a large space where we could walk in cool air and have a choice of relatively cheap places to eat kept us coming back for several evenings.
We left the comfort of our Holiday Inn after two nights and opted to try the Dubai Youth Hostel, on the north side of town. He term hostel can represent a rather broad range of accommodations from grungy backpacker's hovel to a low-end motel. The Dubai Youth Hostel was the latter and in their newly built digs it was a very comfortable place. We had our own room with a bathroom, TV and phone for about $40. That was as cheap as lodging got in Dubai. The rate included breakfast but it would be served at 5am during Ramadan so we didn't take advantage of that perk. Instead we bought a stash of groceries at Carrefour and loaded up our little refrigerator. We ate breakfast in our room, watched cable TV, ate lunch in our room, worked on the computer, and called around about flights until it approached sunset. We stayed at the hostel for three nights and it was pretty much problem free. The only hassle we had was over the duration of our stay. We had someone come banging on our door the evening of our second night, asking us to pay for that night's lodging. We had already paid for two night lodging so Rob got our receipts together and went to sort it out. According to the man's register they had us having checked in the day before we actually arrived at the hostel. Rob had signed the form but the desk clerk had filled in the date afterwards. That was the process, so he was told. We didn't have any reason to worry about it until then. Rob even showed him the credit card receipt for the nights we stayed at the Holiday Inn. Why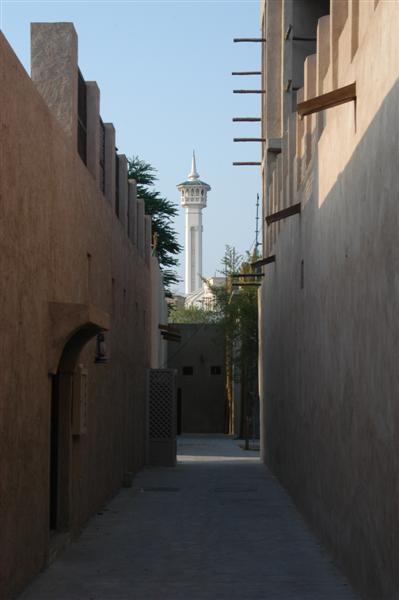 would we pay $75 to stay at the Holiday Inn and then come pay an extra $40 to stay at the hostel? It didn't make any sense but this man was convinced that we must have fabricated our credit card receipt because their register couldn't possibly be wrong! Rob went round and round with the guy until Rob asked him to get the manager. The manager was able to sort everything out but then took Rob aside to give him little "advice" on how to do business in the Arab world. He said it wasn't appropriate to get angry to which Rob responded that he wasn't the one to initially get angry. The guy had come banging on our door and was hostile to begin with. Apparently he had been frustrated that he had been unable to reach us on the phone, because we were using the computer, so he had to get up out of his seat and walk about 20 yards to our door. Perhaps the manager should have been having a talk with his staff member, not the guest. But, naturally it was the foreigners fault. Rob just smoothed things over and was cordial to the guy.
Going out during the day was challenging during Ramadan because there was no place to stop for a break and we couldn't even carry water with us. Not being used such hot weather we weren't eager to walk around in the sticky heat without something to keep us hydrated. It just seemed easier to adopt the local schedule and make the most of our evenings, even if that was often at the shopping mall. What two western travelers who just got off the plane from home might find interesting compared to two western travelers who just arrived from Africa might find interesting could be quite different. We had thought that our splurge on two nights at the Holiday Inn would be enough to rejuvenate us but we soon realized that we were just starting to decompress and the less we did the less we wanted to do. The mall was just our speed.
While eating during the day was a challenge and pretty much relegated us to our hostel room, eating during Ramadan had other benefits. After fasting all day long, people made the most of the iftar feasts. That could be a buffet dinner at your local restaurant or a grand meal at a Ramadan tent. The tent experience didn't come cheap though, costing $50/person and up, but often included entertainment and certainly offered atmosphere. We took advantage of the lower-end options in our mall. A Lebanese restaurant in one of the food courts had an iftar special that gave us a delicious and very filling meal at a reasonable price. We had the full array of Lebanese salads, grilled meats, and sweet sticky desserts. Lebanese and Persian cuisines were the dominant food options but other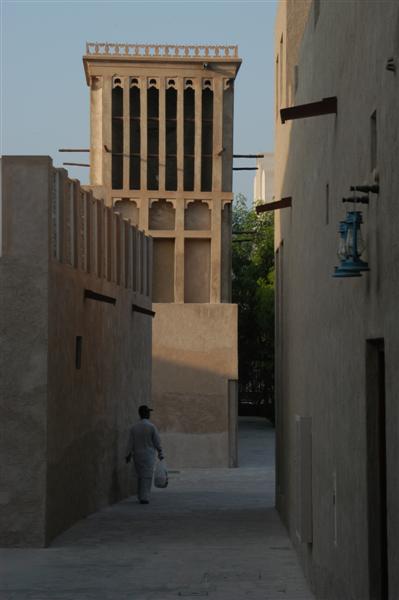 foods were readily available as well as Coco's which touted California cuisine. We tried a Persian restaurant that stood a few doors down on another night and found it equally satisfying. The cuisines shared some common dishes, like hummus and kebabs, but each had its own a distinct style and unique dishes. We also braved a night at the fast food court. It was an attempt to save money but we didn't repeat it. On many occasions during our travels we had been delighted to find a McDonald, after the local food had become a bit monotonous or we just wanted something that reminded us of home. But with such a good array of food options in Dubai it really seemed rather desperate to seek fast food but there we were and we weren't alone. I went for a sandwich at KFC while Rob went to Burger King. We met at one of the tables and positioned our trays in front of us. It wasn't quite sundown so we had to wait. Other people were sitting in a similar position, looking at their watches and waiting. I saw one person grab a nibble but we held out until we saw people were really digging in before we touched our food. It turned out to be pretty bad actually. Too much stock was piled up in preparation for the evening rush and it tasted like it had been sitting around for a while. After our meals we took a break at Starbuck's and downed some coffee to counteract our full stomachs.
Getting around Dubai in a taxi was very easy but our taxi fares were starting to add up. The hostel was far enough from the mall that we decided we would try public transport. Dubai had a well developed system of buses and one passed in front of the hostel that went right over to the mall. We had to wait about ten minutes for the right bus number to come along, and in the heat that felt like a long time. Then the bus wound back and forth through the streets for nearly a half hour, hitting traffic in the process, before we finally arrived at the mall. It was cheaper but we went back to taxis after that. It only took about five minutes to get to the mall in a taxi and an organized queue under the mall meant it was easy to get a taxi back to the hostel without waiting in the heat. With just one exception we always had a nice clean cab with a pleasant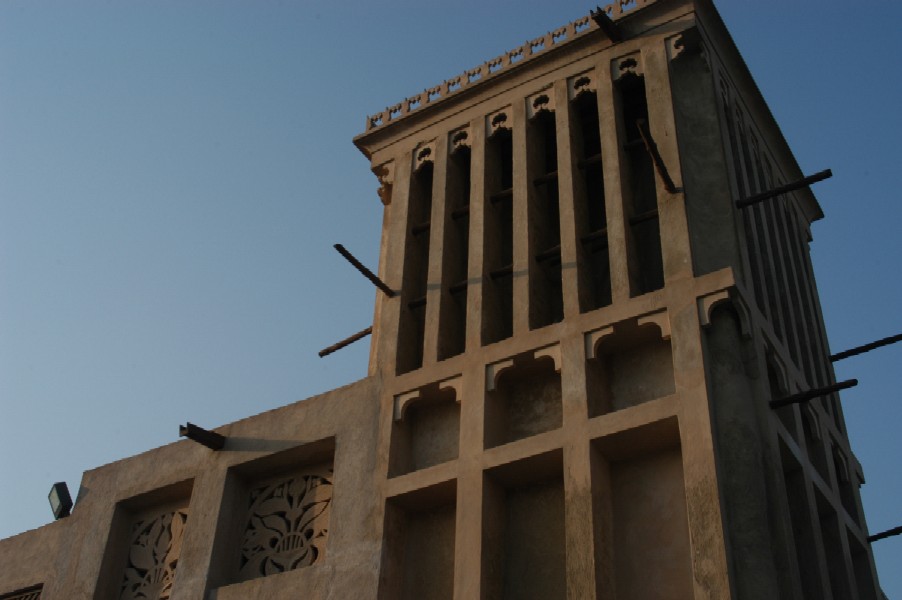 driver who knew where to go. With the large number of expats working as cabbies in Dubai that was surprising. Only once did we have someone try to take us to the airport instead of going to the hostel. We showed him the map of where our hostel was located and he said he understood but map reading isn't a skill that everyone has in the world. We finally had to ask him to just let us out and we waited for another cab. We also learned that taking a taxi close to sunset during Ramadan was a potentially dangerous proposition. The fastest taxi ride we took was with a Bangladeshi man who nearly flew to the mall so he could unload us and move on to dinner. We wished him a good meal and he replied, "Yes, I am hungry!"
DUBAI
I: Oct 15-17
II: Oct 15-17
I: Oct 18-19
II: Oct 18-19
AL AIN
Oct 20
Buraimi
(Oman)
Oct 21
OTHER
EMIRATES
Oct 22
ABU DHABI
Oct 23-24